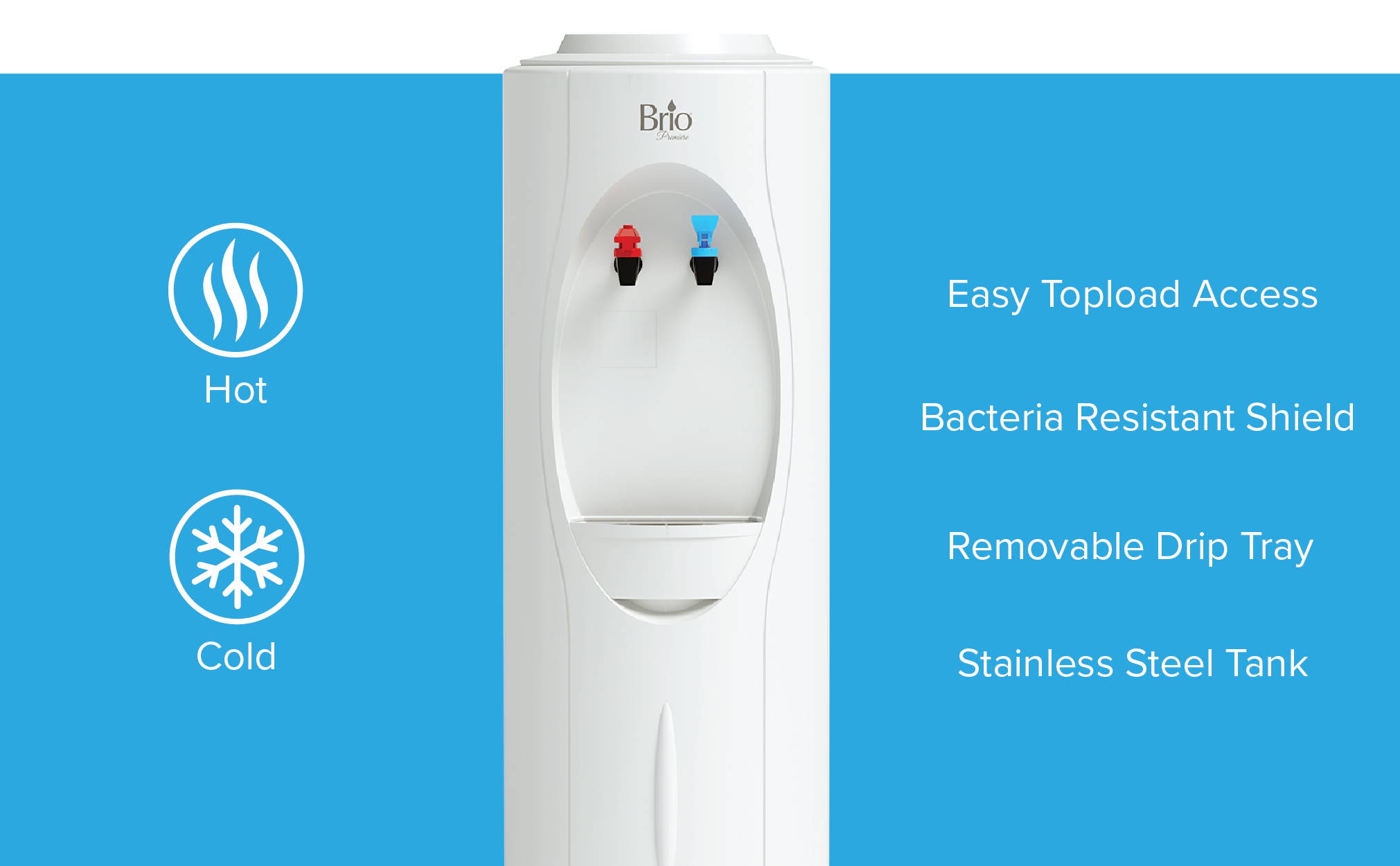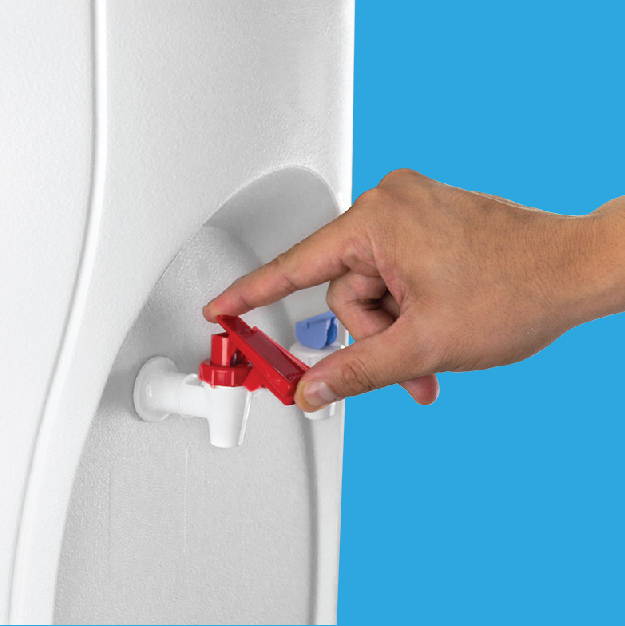 Child Safety Lock
This Brio water cooler is equipped with a child proof safety hot water faucet. This 2-step handle operation prevents children from dispensing hot water. It is recommended that all hot water taps have a red child lock handle to help prevent scald accidents. The hot water can be shut off while not in use.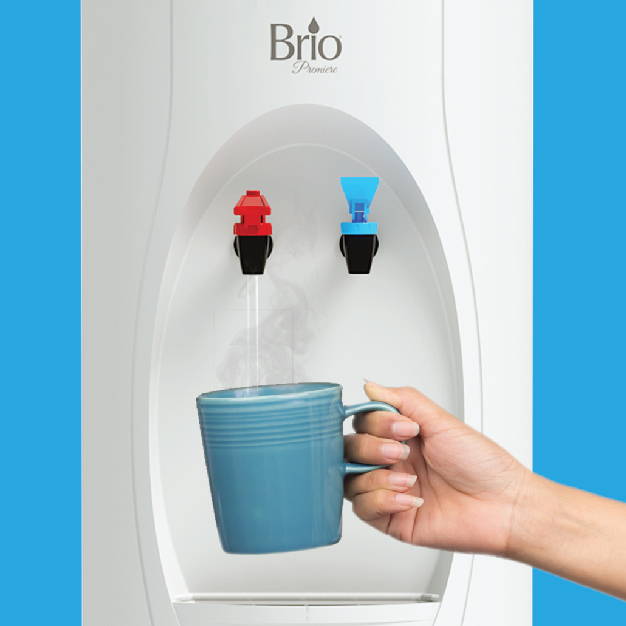 Personalized Water Temperature
Enjoy hydration tailored to YOU! Decide how hot you would like your favorite beverage to be or decide how cool you would like your water to be. Customize the temperature according to your preference!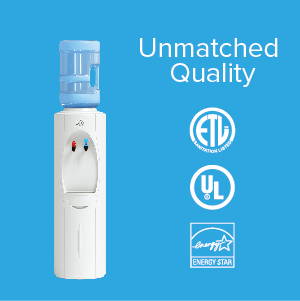 Unmatched Quality
High-quality and energy-efficient compressor for reliable, consistent performance. Food-grade stainless-steel hot tank and cooling tank.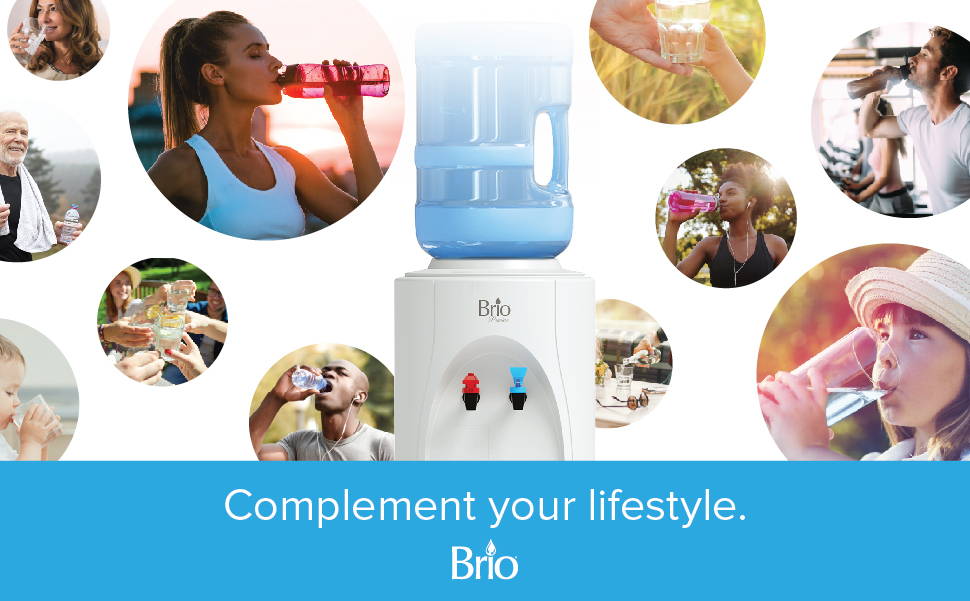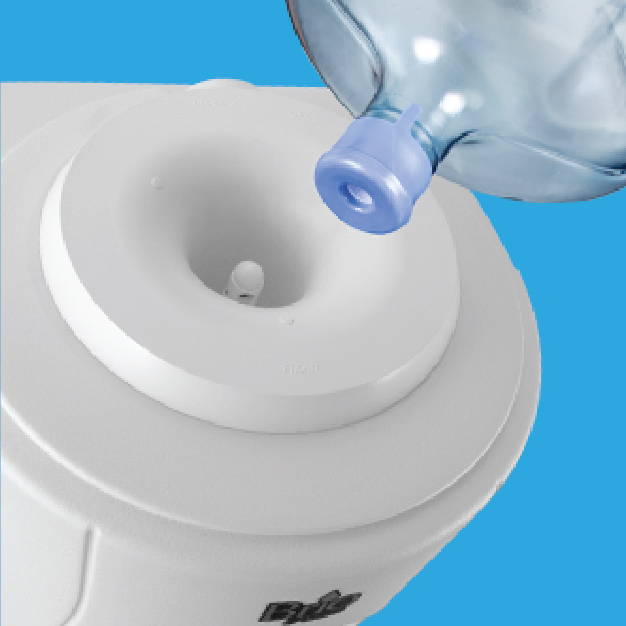 Non-Spill Top
Take the hassle and mess out of placing a water bottle on a cooler by using a non-spill top on the cooler. This BPA-free item from Brio is installed on the cooler and allows you to place a 5-gallon water bottle on the cooler without fear of spills. The nozzle of the bottle will fit securely on the cooler thanks to this top and you will be able to enjoy the full five gallons of water from the bottle.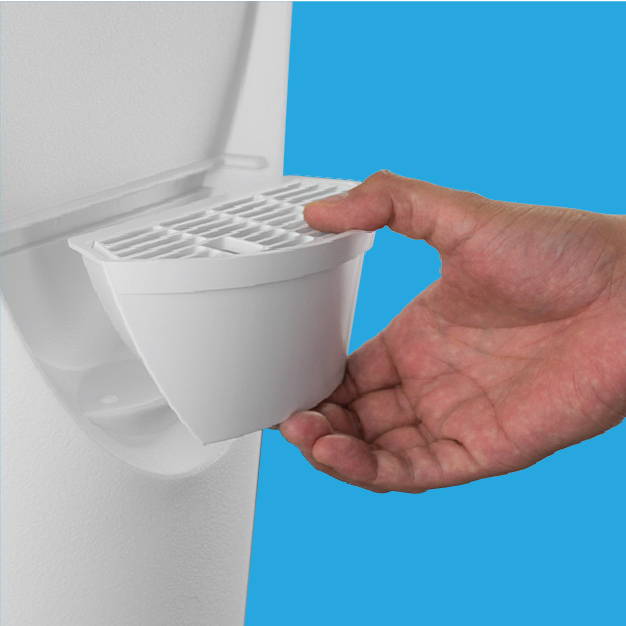 Removable Drip Tray
If you've owned a water dispenser before, you know how easy it is for the last drip and drop of water to fall out of the tap after you've removed your glass. This Brio water cooler comes equipped with an anti-rust BPA-Free drip tray, which allows you to keep your drip tray sanitary and easy to clean!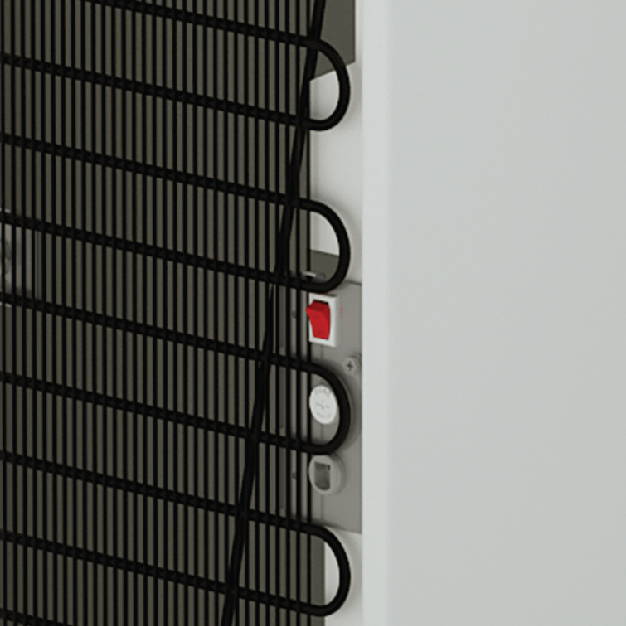 Hot Water Switch
Stay in full control of your hydration experience with the cooler that allows you easy access to the hot water function. Turn off the heating feature at any time and easily turn it back on at the flick of a switch.
The classic water cooler has been given a huge makeover! The timeless top-loading water cooler offers hot water and cold water on demand, so refilling with refreshing ice cold water or sipping on your favorite warm beverage has never been easier. With upgraded features that provide endless convenience, the top-loading water cooler dispenser collection was designed with you in mind. The child safety lock provides peace of mind, so rest easy knowing that hot water can only be dispensed with a two-step system. The bottled water cooler heats, cools and safely stores your bottled water in stainless steel reservoirs, so water is always kept safe. A convenient removable drip tray offers an effective method to keep a tidy hydrating station while also being simple to remove and place. Installing a top-loading bottled water is easy with the bottle support collar, so never spill water when placing the new water bottle.The top-loading cooler offers the same classic features and so much more. Brio provides the convenience of having cold water and hot water on demand, so quality hydration has never been easier. The finely designed top-loading water cooler dispenser allows for easy visual access to water availability and offers various features that make your busy life easier. Hydration has been made easy with the brand that always has you in mind.
Safely store filtered water for your bottled water cooler in a trusty FDA approved water bottle. The sturdy bottles are made with durability and sanitization in mind. Keep drinking water pure and clean with a plastic bottle that is securely sealed, keeping outside contaminants far from your water supply. Protect waters purity from microscopic impurities and dispense pure and filtered water from your Brio Bottled Water Cooler and confidently hydrate knowing that your Brio Water Dispenser and Brio Water Bottle are safely storing your favorite filtered water. Choose from a variety of bottles that best suit your bottled water cooler or your filtered water needs. Store your mineral water, spring water, distilled water and other filtered drinking water in a reliable Brio bottle. Brio bottles come in either 3- or 5-gallon bottles that have either a crown top or screw-cap top, making it the perfect water solution in any household or office. Hydrate with better water that comes from your favorite water filtration location and ensure safe storage with the mighty Brio duo, the powerful water dispenser and durable water bottle. Quality drinking water comes from only the finest water dispenser and bottles; Brio guarantees nothing less than premium quality.