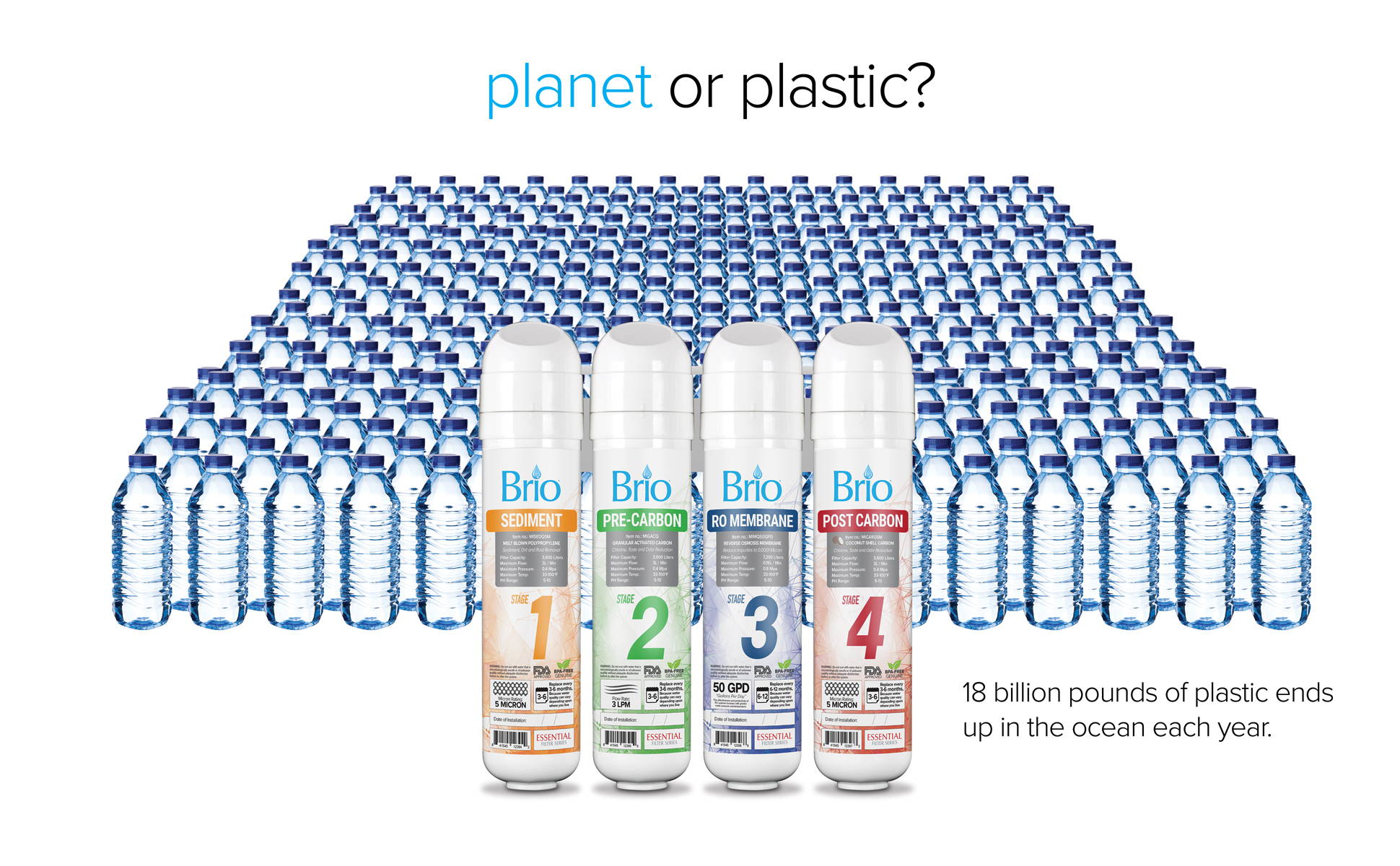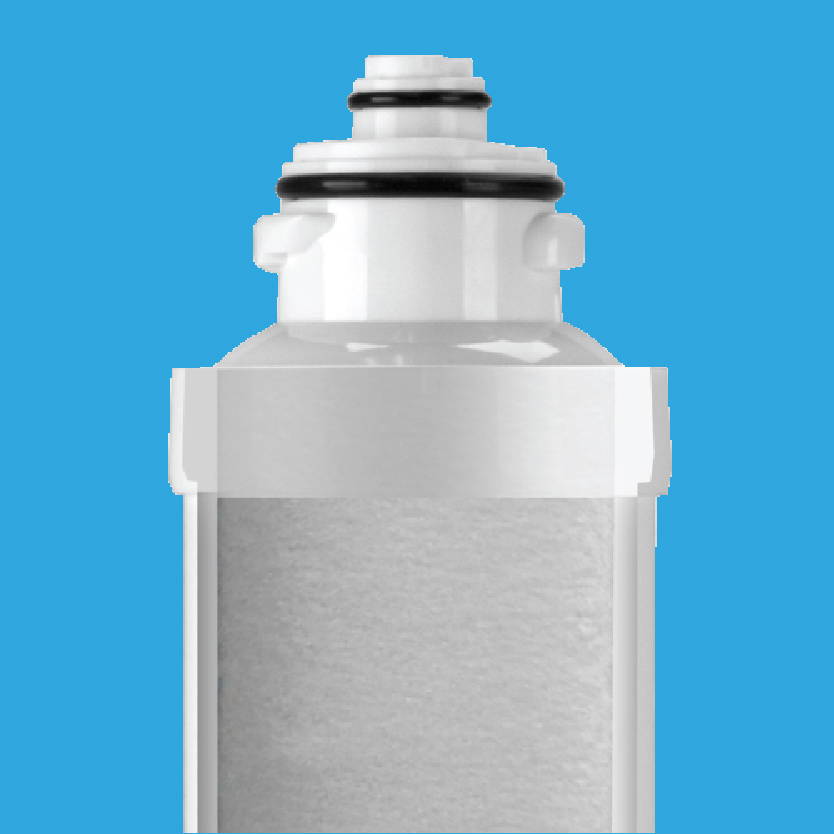 Premium Quality Sediment Filter
This is the first point of contact for the untreated water. The pre-filter's job is to remove the larger particles, and protect the filters that come after it (especially the reverse osmosis membrane). It mainly removes things like sediment, rust, and dirt.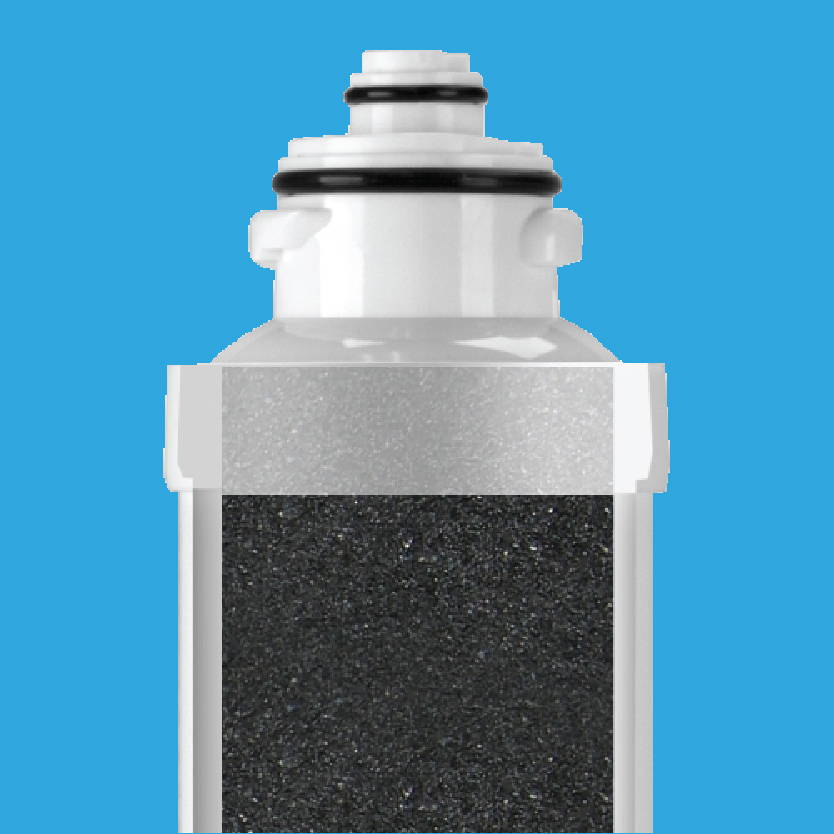 Premium Quality Carbon Block
The carbon filters' main function is to remove chlorine, and other organic chemicals from the water. These chemicals can have bad odors and tastes, so the carbon filters work to improve the taste and smell of the water too.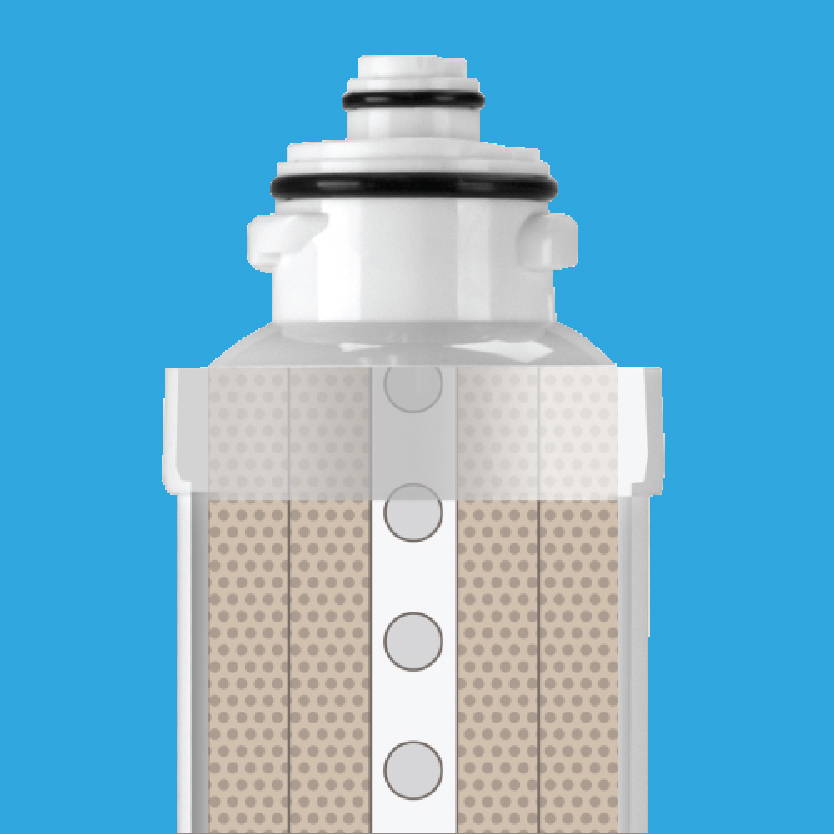 High Rejection RO Membrane
This is where the system really earns its money, and the reverse osmosis process takes place. The membrane consists of a very fine material, which will typically only allow particles of a size smaller than 0.0005 microns (0.00000005 cm) to pass through.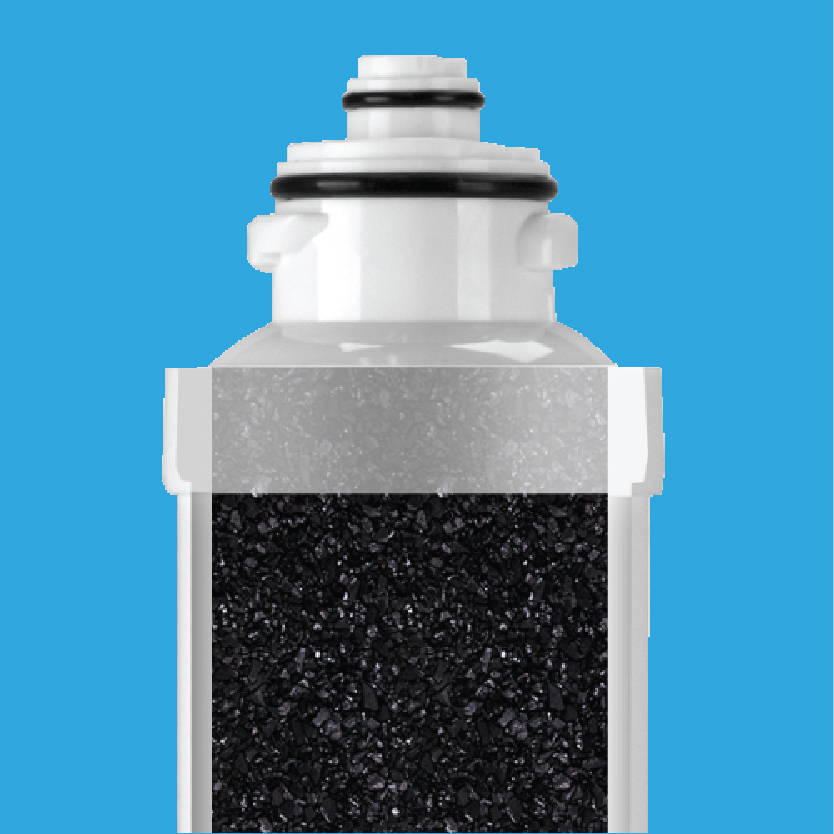 Refining Coconut Carbon Filter
This filter serves to refine the taste before the water exits the faucet. The odor and coloration may also be improved here.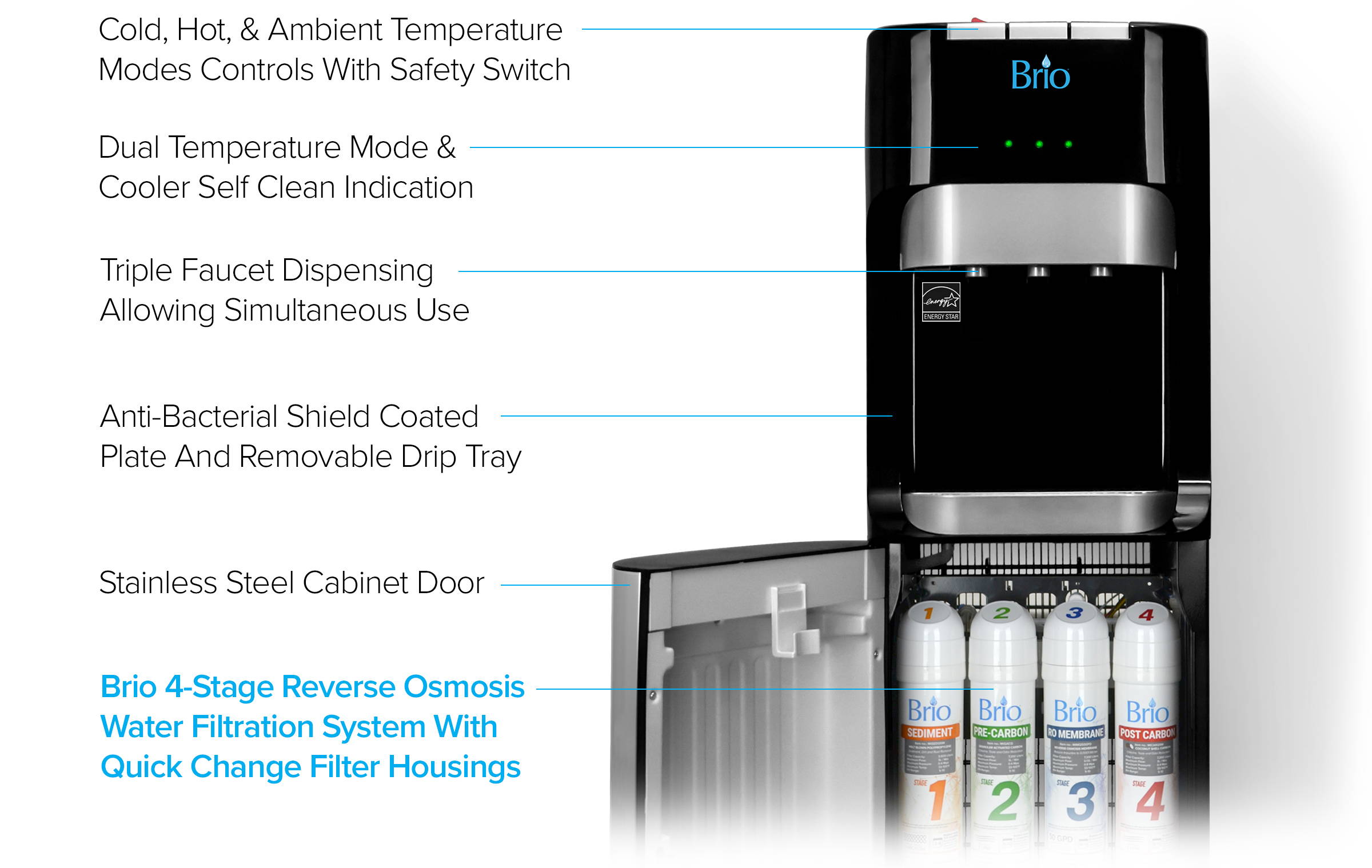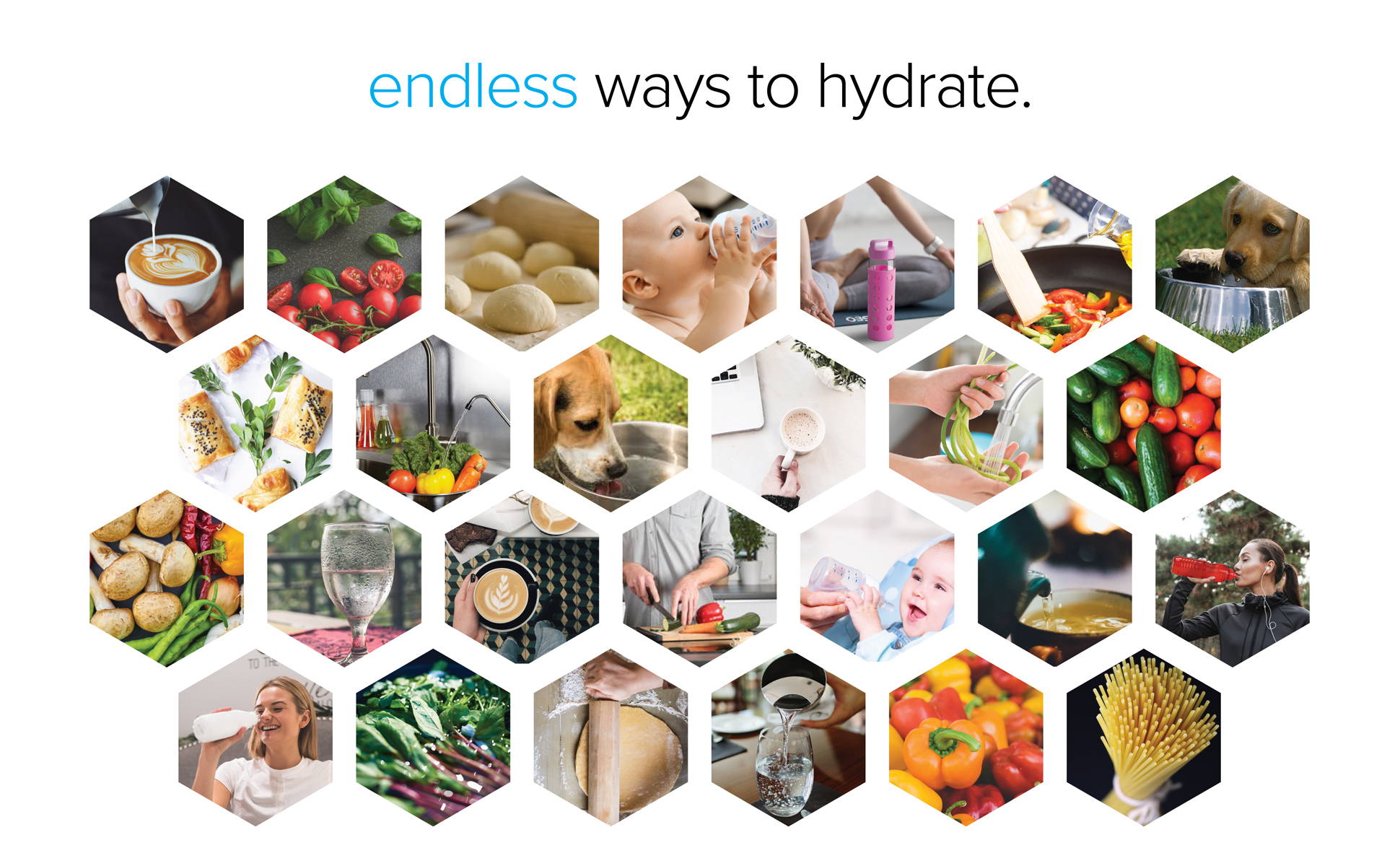 The Best Trio In Filtration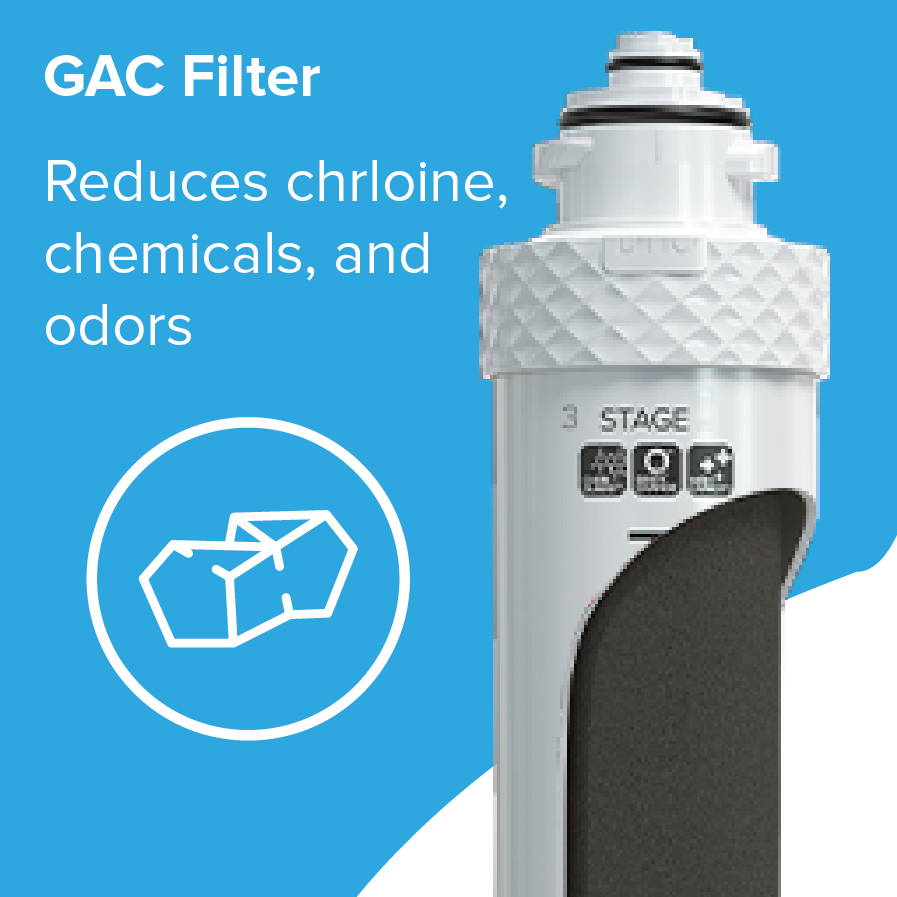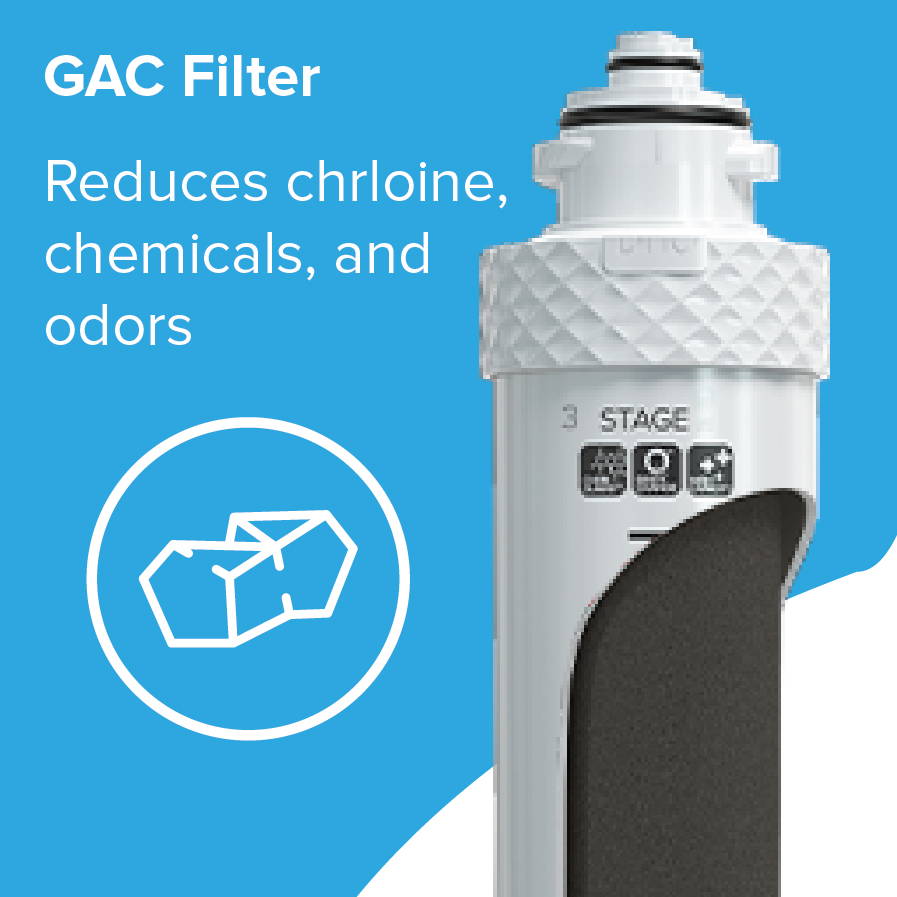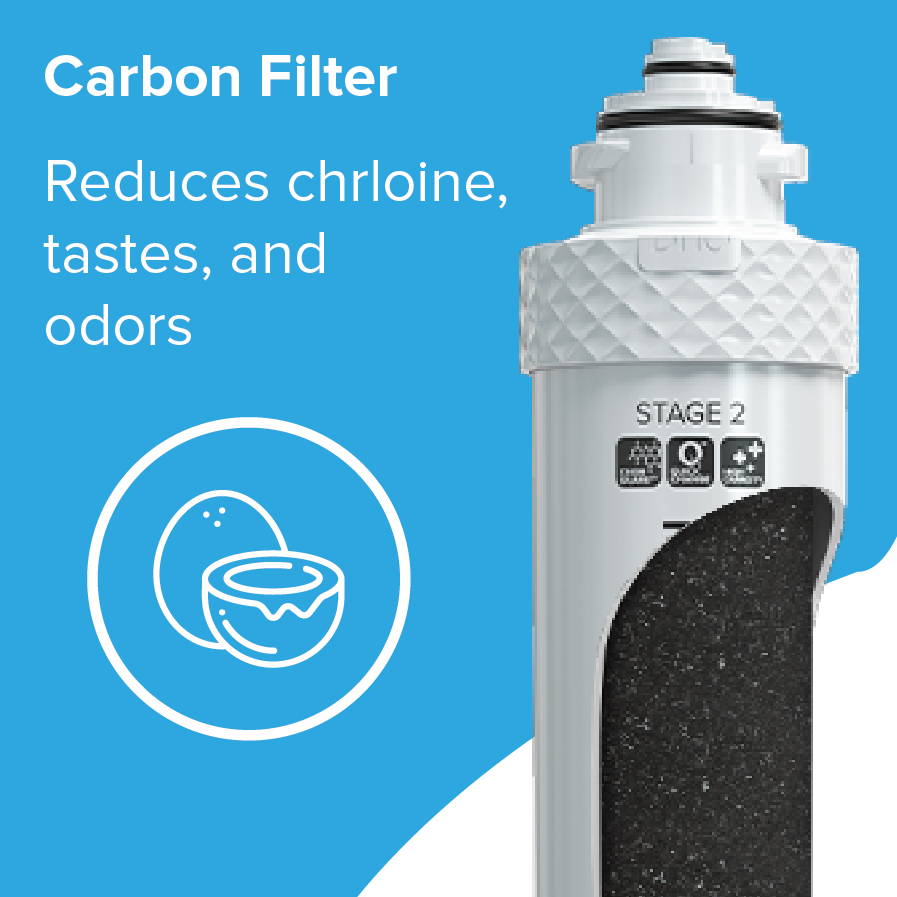 Quality hydration requires quality filter cartridges! Brio conveniently offers filtration sets that perfectly fit your Brio Water Dispenser. The bottleless water cooler requires a premium water filter system that effortlessly removes heavy metals, chlorine and so much more! Water cooler replacement filters offer the most benefits compared to bottled water, choosing quality water from an at home water source allows for a never-ending water supply that also positively impacts you and the environment.
The replacement filter sets connect to a water line and removes various contaminants from tap water, creating quality water on demand. Water that has been properly filtered with quality filters ensures that clean drinking water is produced every time, choose a variety of filtration sets that best suit your needs. With various filter cartridges, such as activated carbon and reverse osmosis, water is free from chlorine taste and so much more.