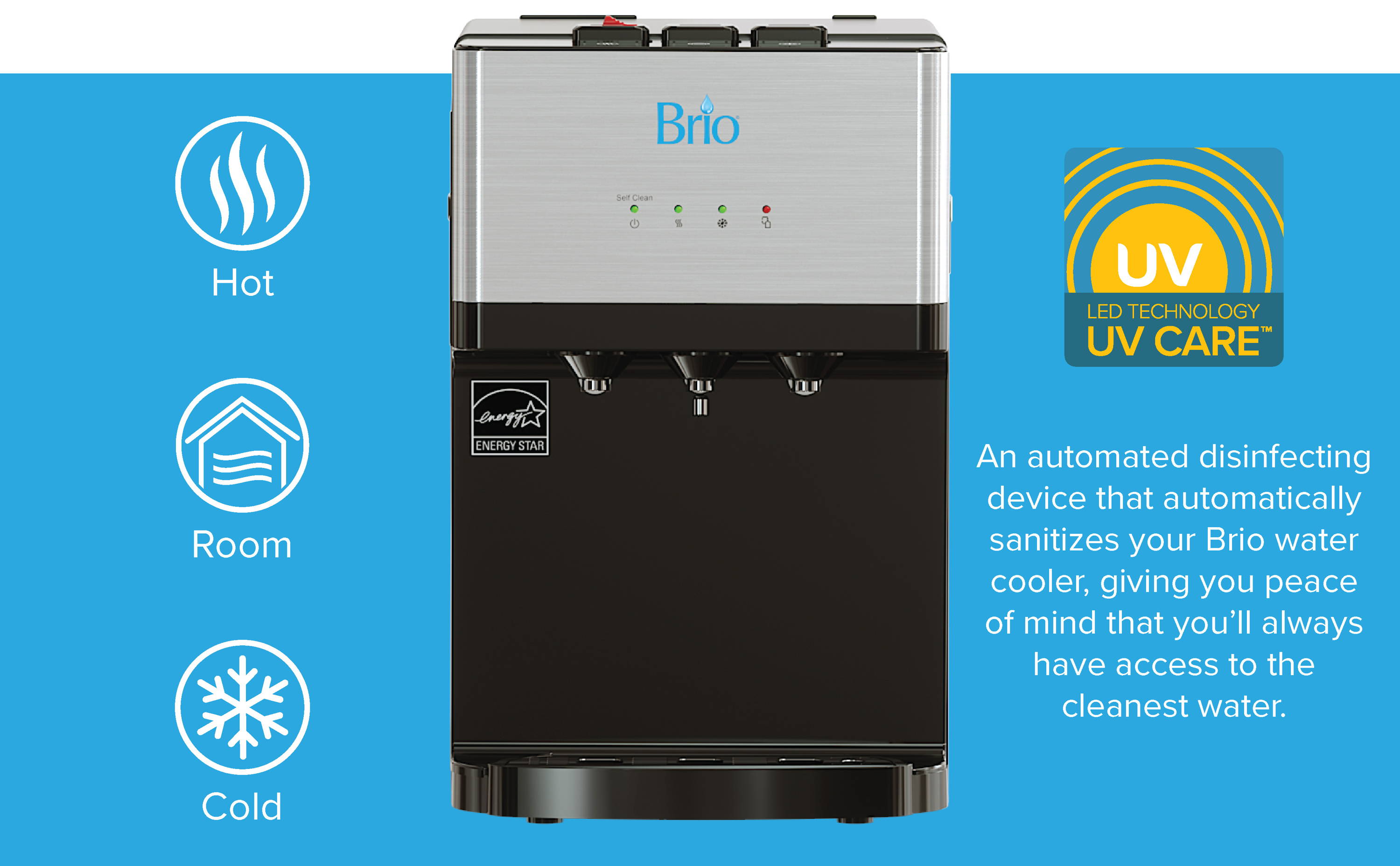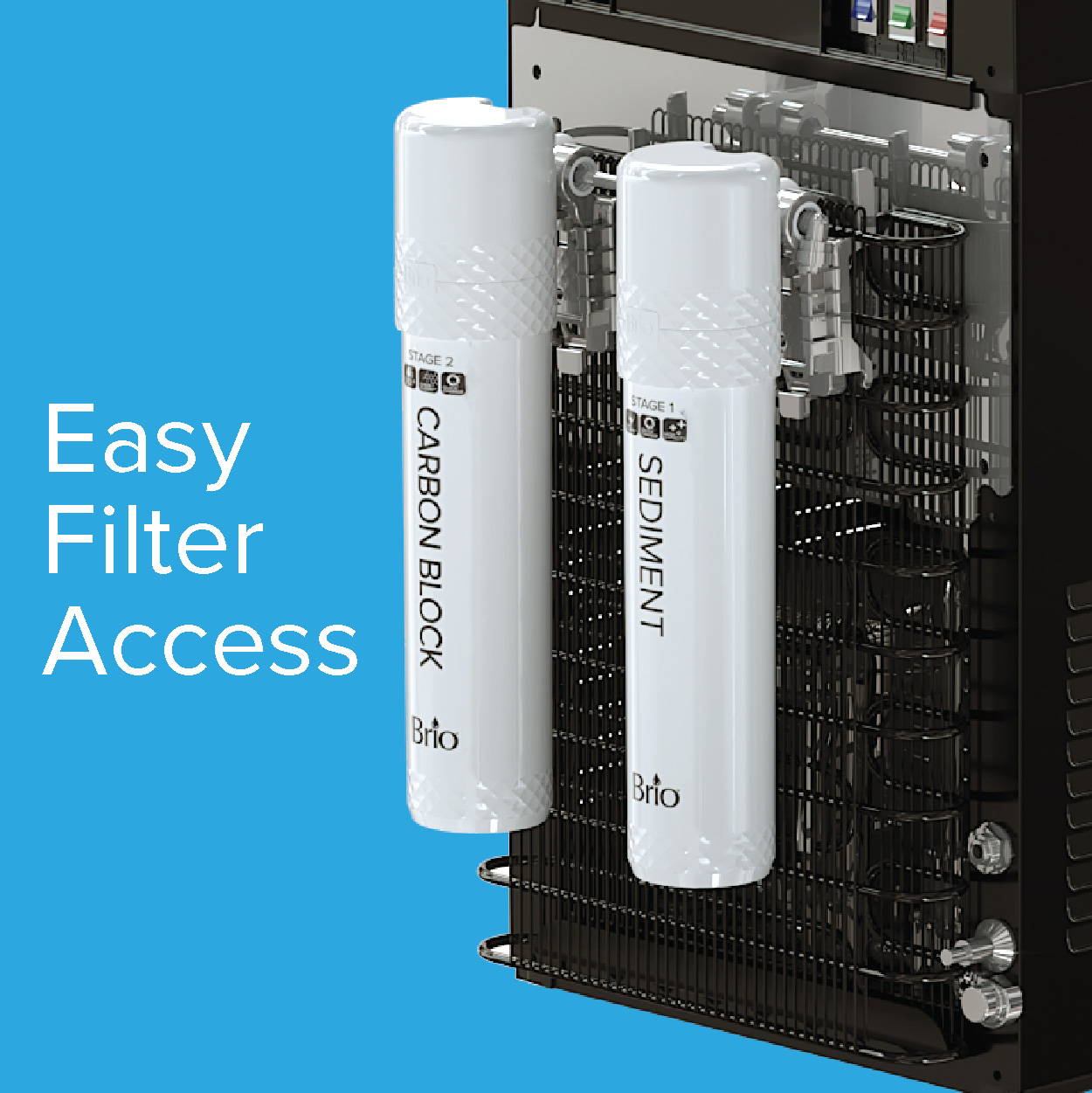 Easy Filter Access
Replacing filters is a breeze, featuring an easily accessible cabin in the cooler. The user-friendly filters are simple to remove and replace, placing quality hydration right at your fingertips.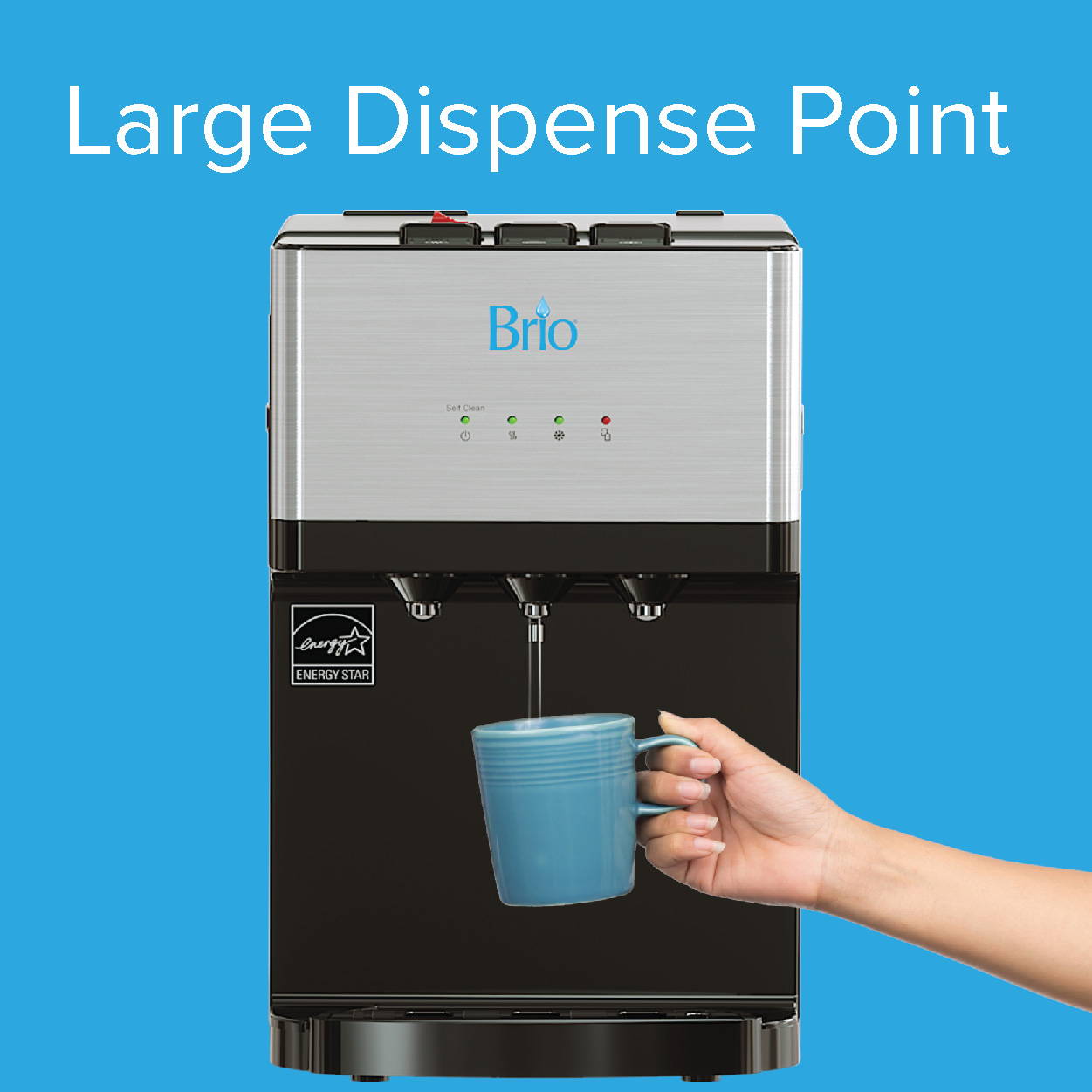 Large Dispense Point
Refill almost any sized cup or bottle hassle-free. The large access point allows for easy pouring, so don't struggle with.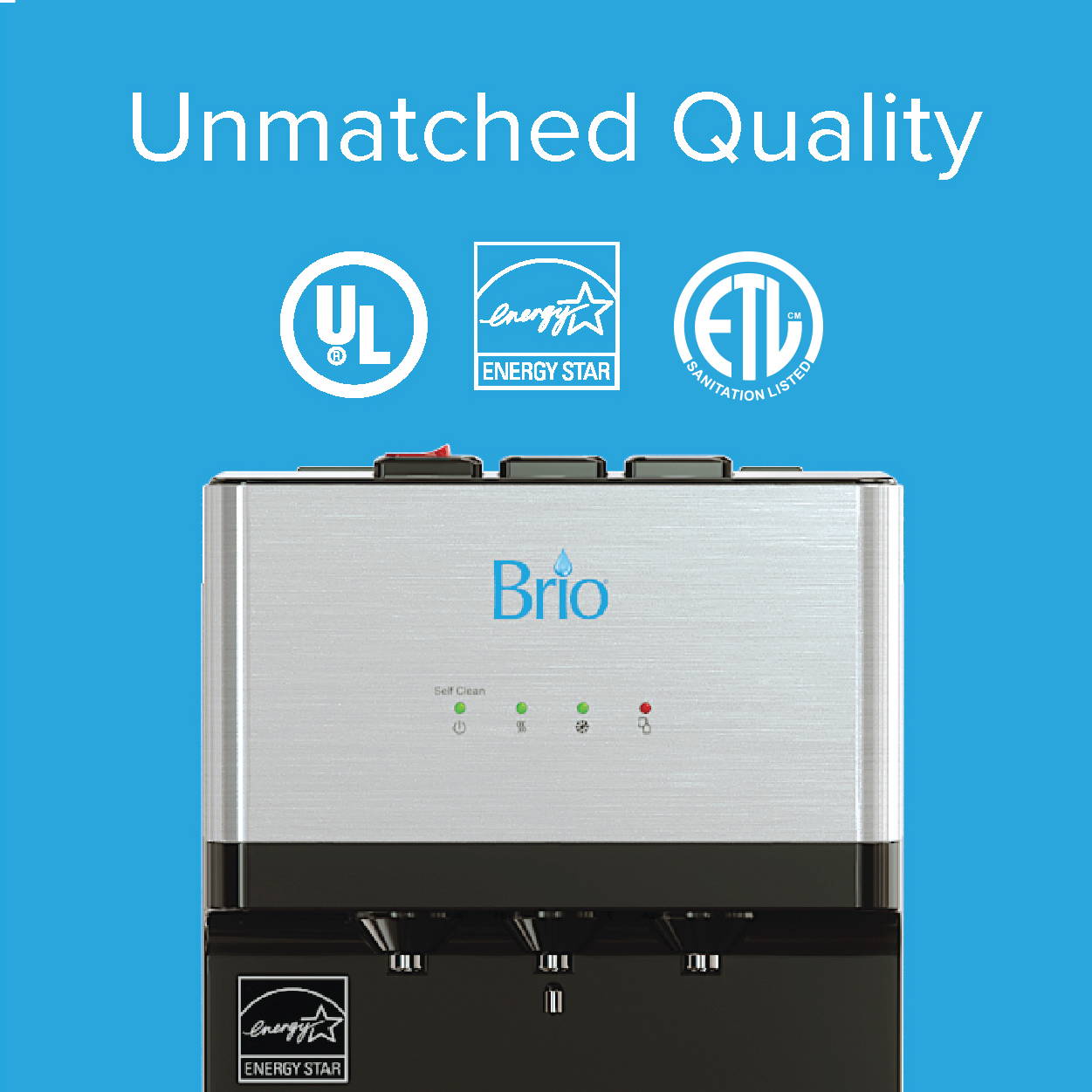 Unmatched Quality
The attractive sleek finish is made of superior quality 304 stainless steel, ensuring that you have only the finest cooler on the market. Rest assured that the self-cleaning ozone feature thoroughly cleans your cooler.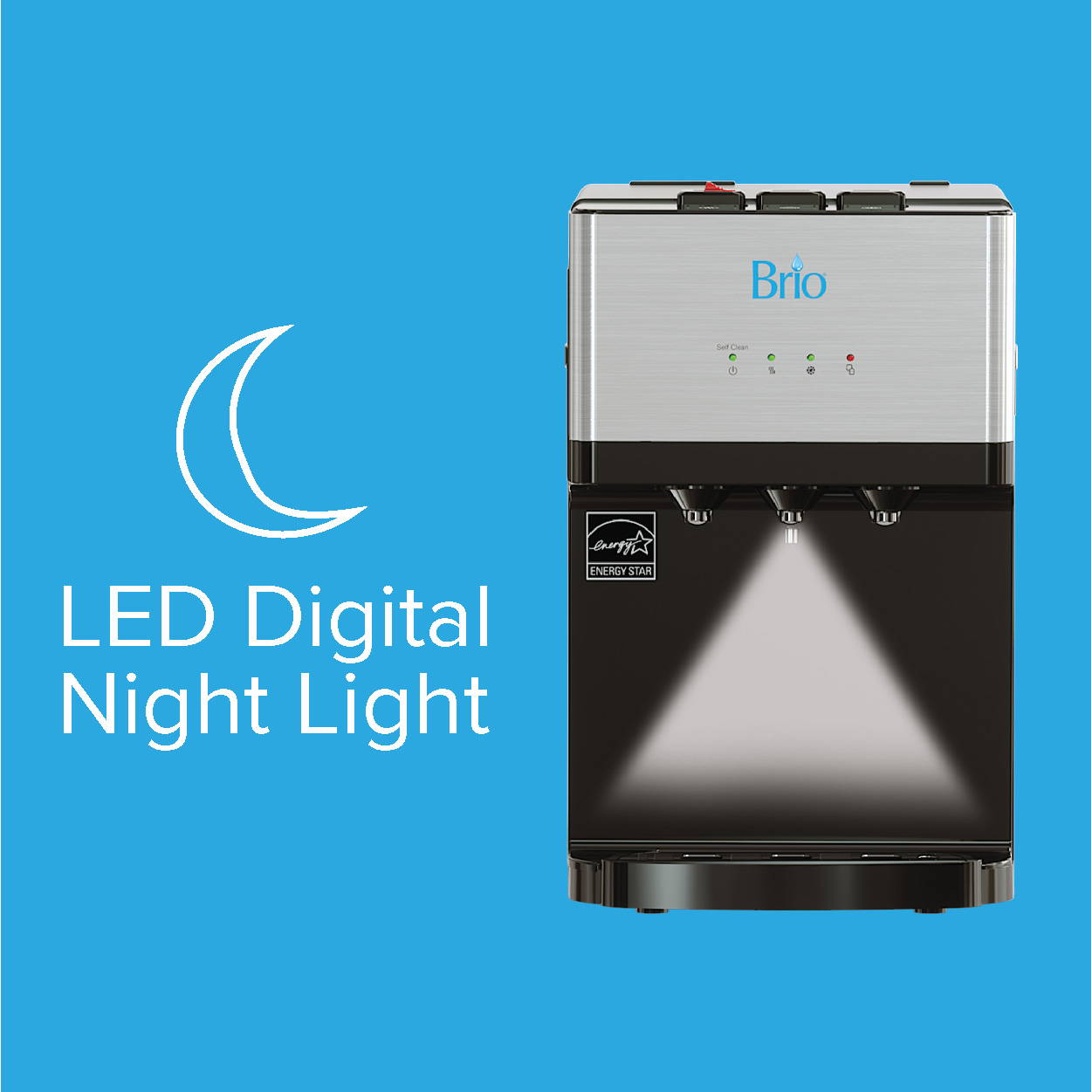 Illuminate Hydration
Never overfill or spill water when dispensing! The bright night light illuminates the dimmest environment, so refill your cup late at night.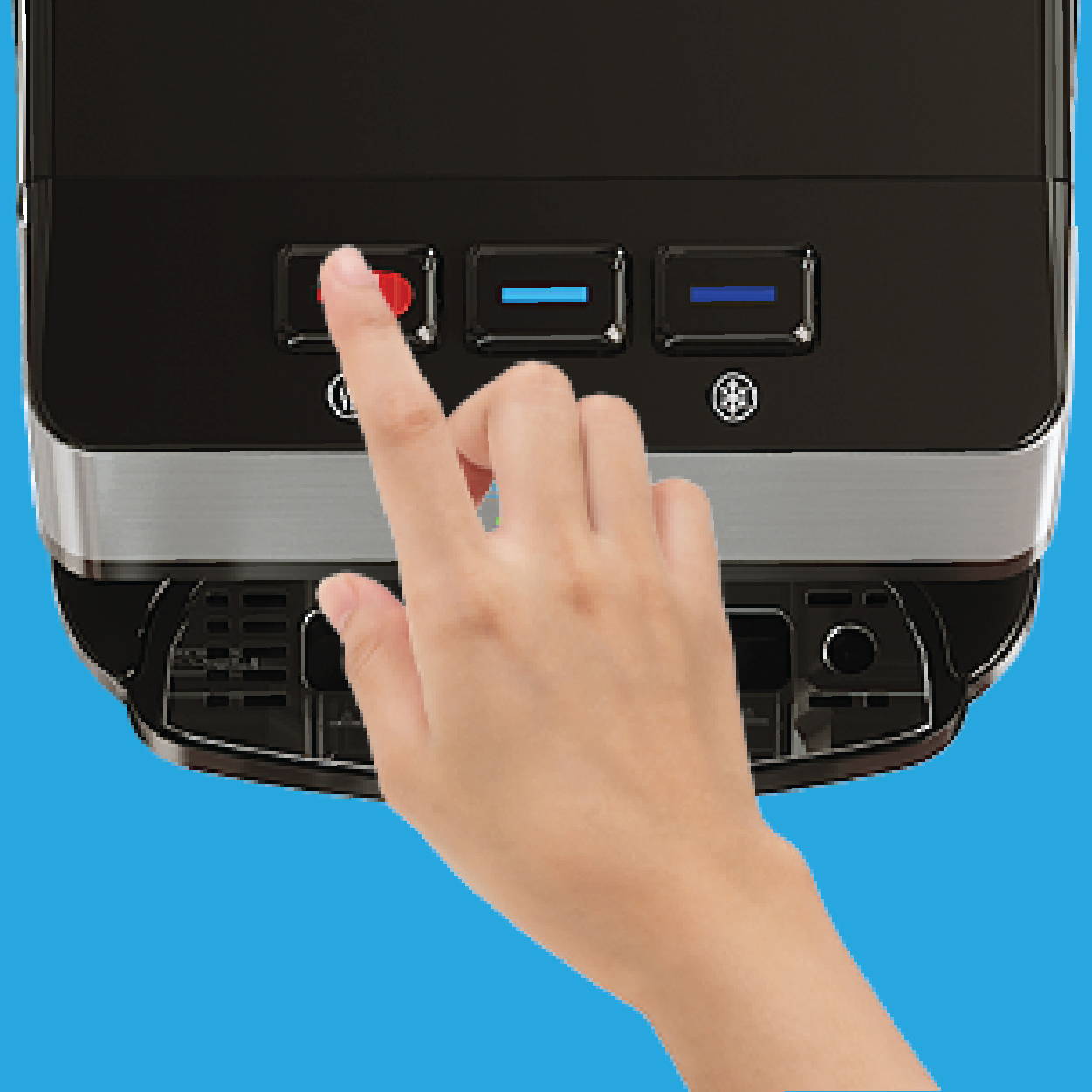 Child Lock
Brio keeps you and yours safe from any accidental pouring of hot water. The two-step dispensing prevents from any accidents from occurring, giving you peace of mind.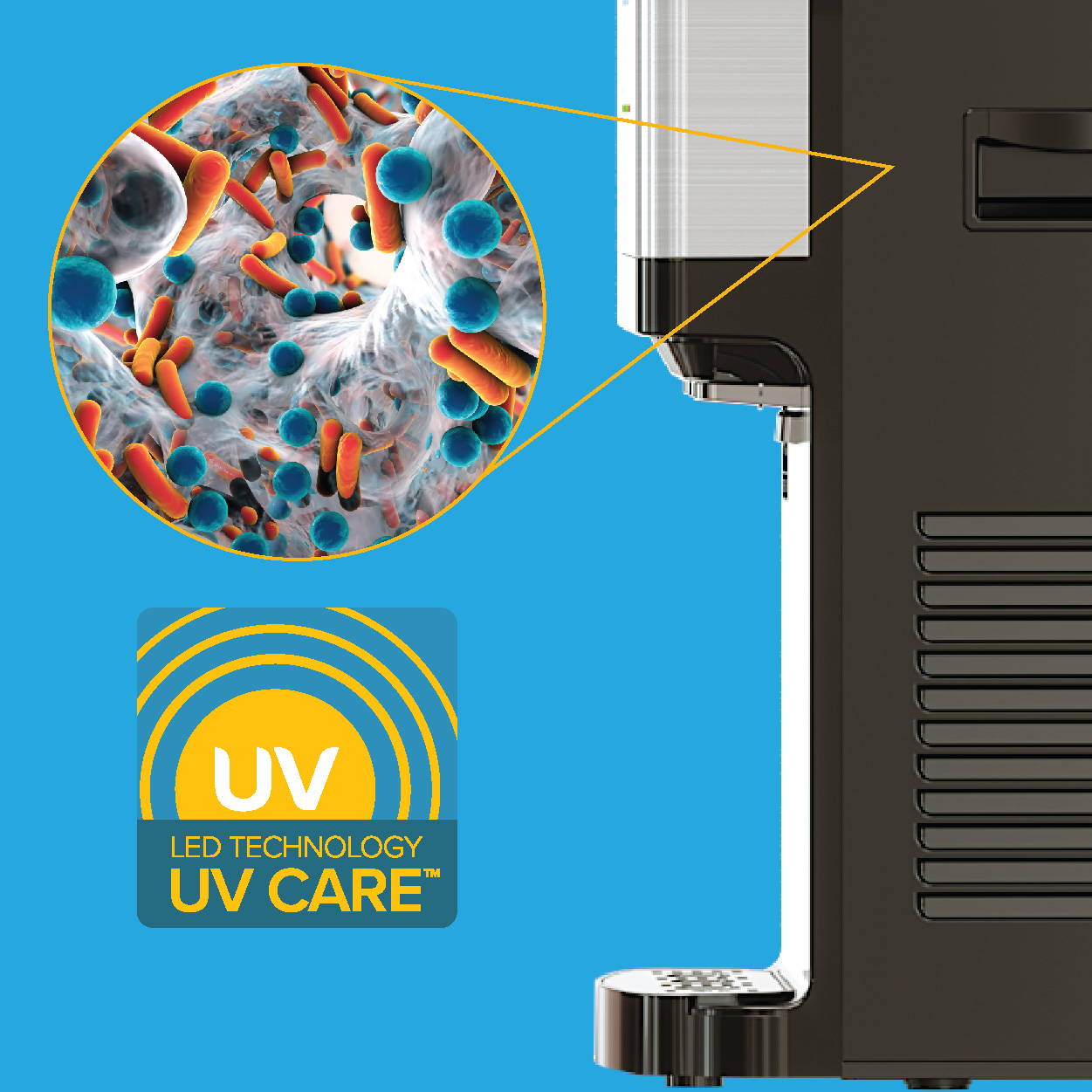 UV-CARE by Brio
Enjoy water from a self cleaning cooler.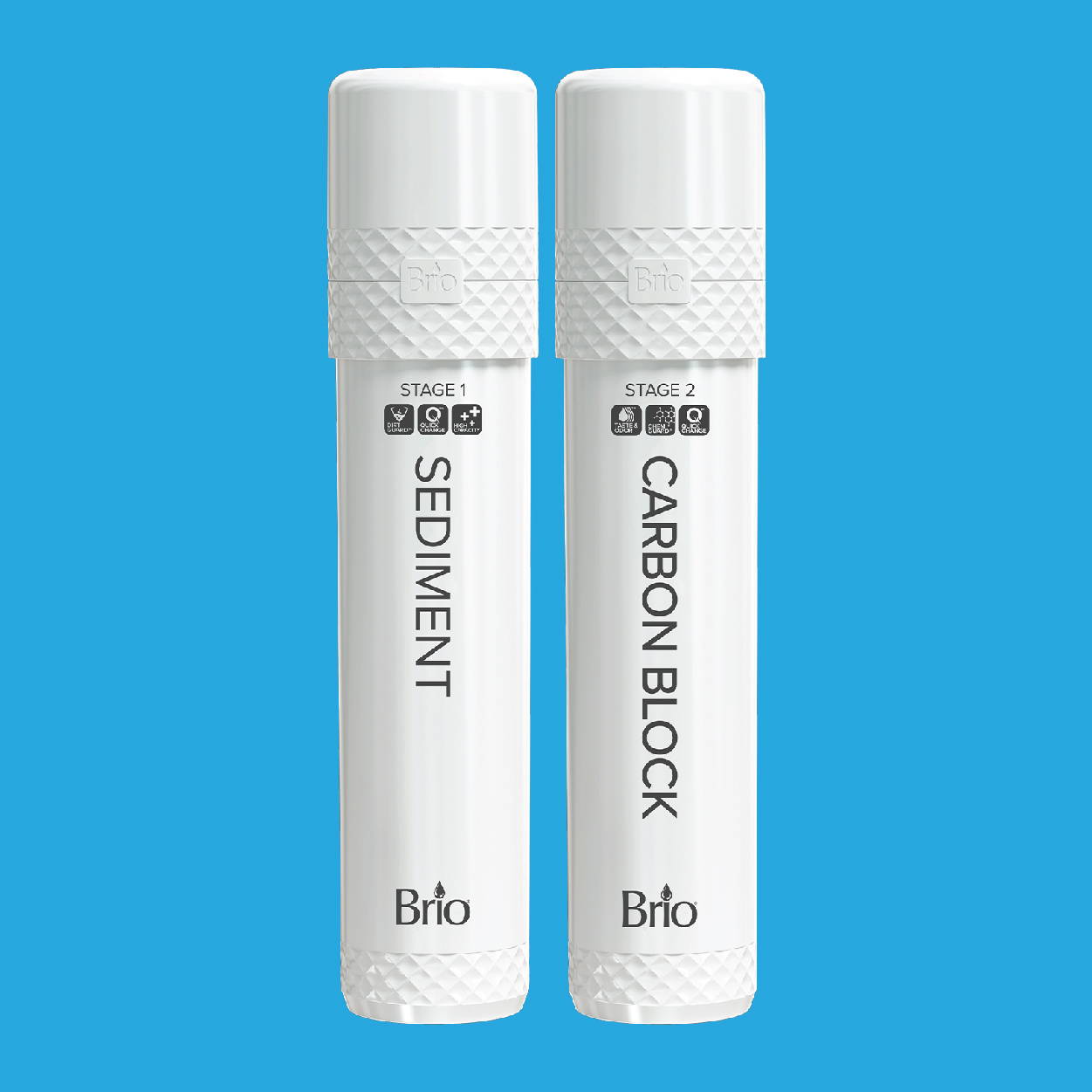 2-Step Filtration
Rely on Brios' powerful 2-step filtration, featuring a sediment and carbon block filter. The first stage thoroughly filters water from common contaminants found in tap water, such as dust and rust. The second stage further purifies water by removing contaminants and greatly improving the taste and odor of water.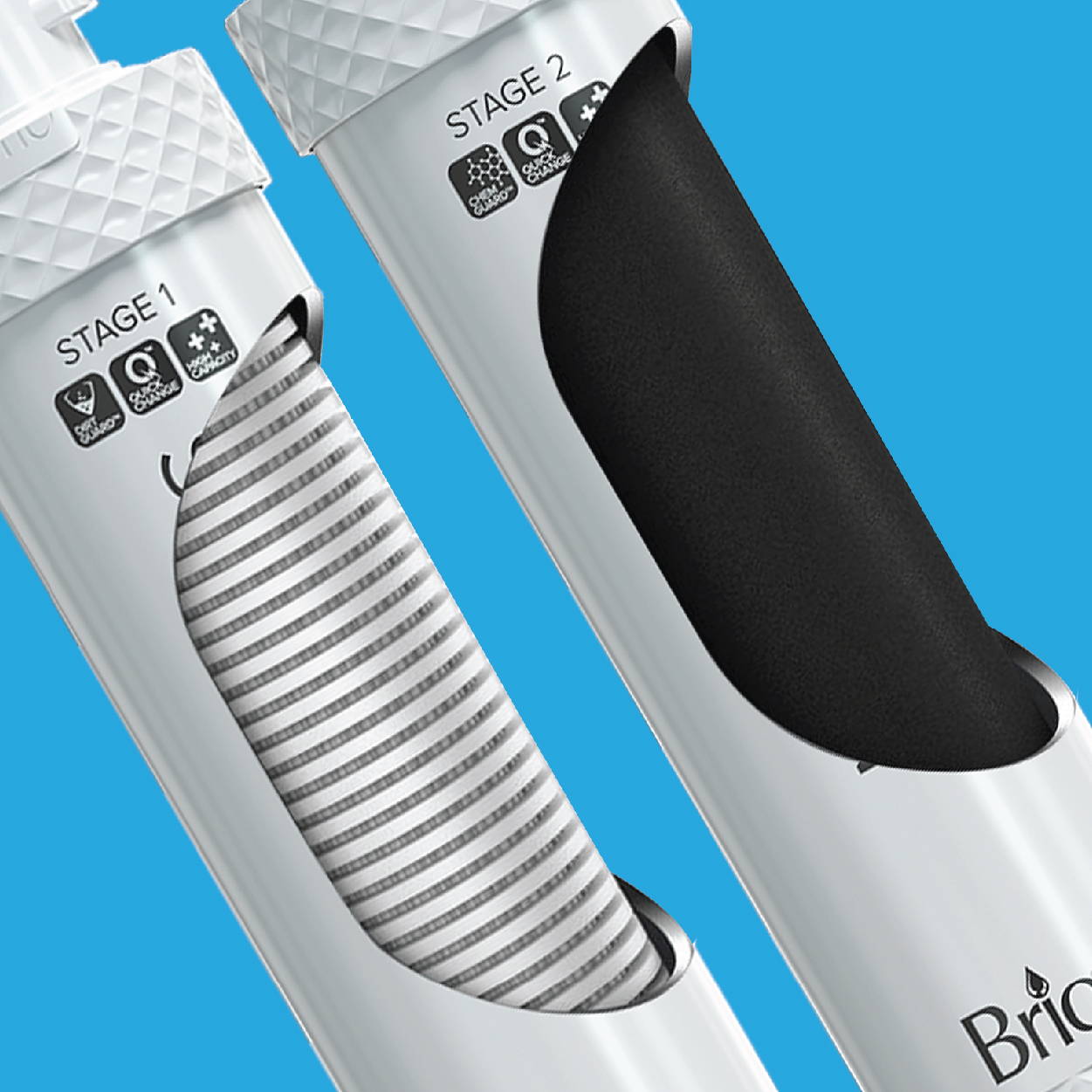 Premium Filtration Media
Brio Engineers ensure that only premium filter medias are used to filter water. Brios' sediment and carbon filter have proven to thoroughly purify water every time. Trust the brand that cares about your hydration journey, trust Brio Water.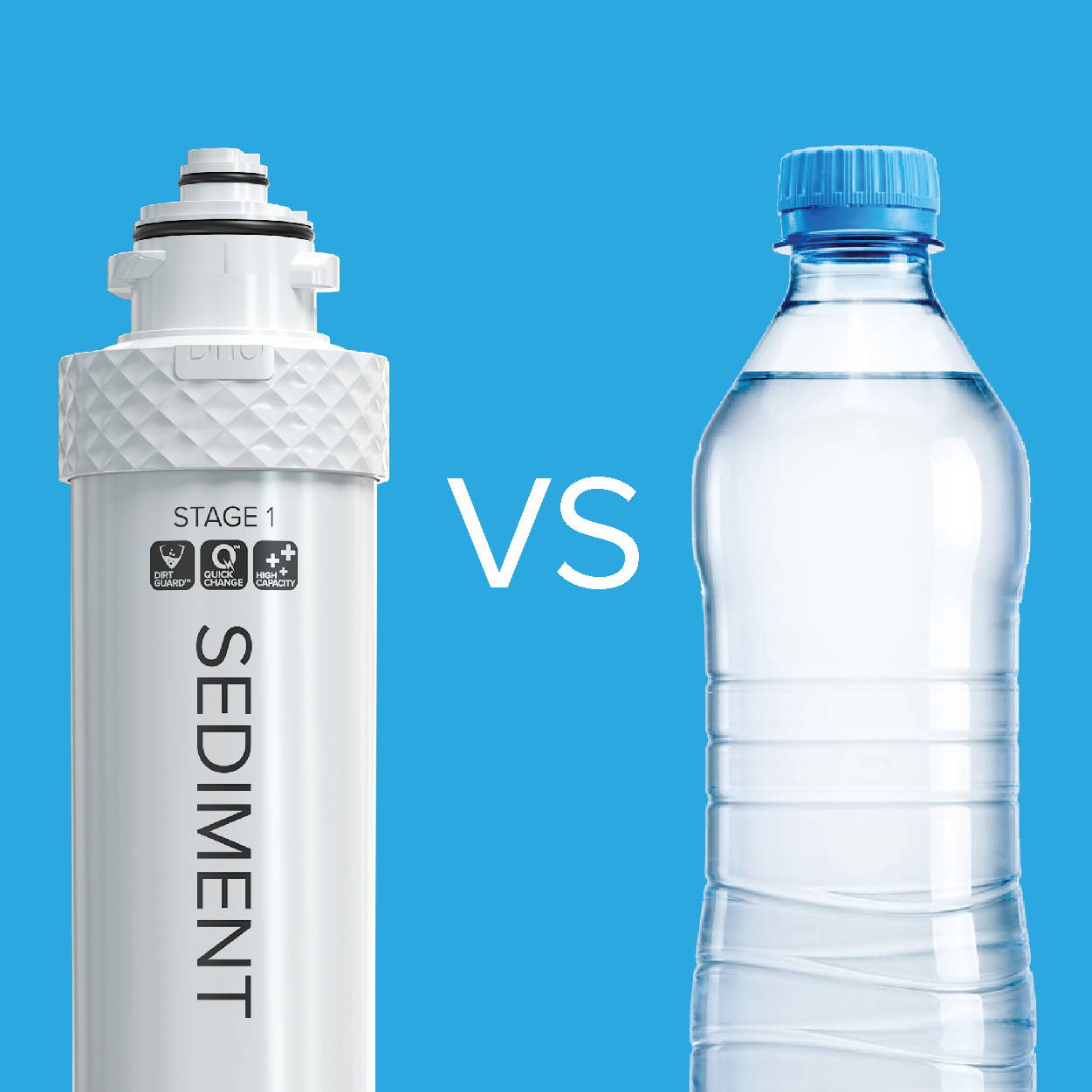 Save with Every Sip
Switching from bottled water to home water filtration is one of the fastest, easiest and most impactful steps to live healthy and save money. Home water purification is by far the most economical and effective way of producing high quality, healthy water.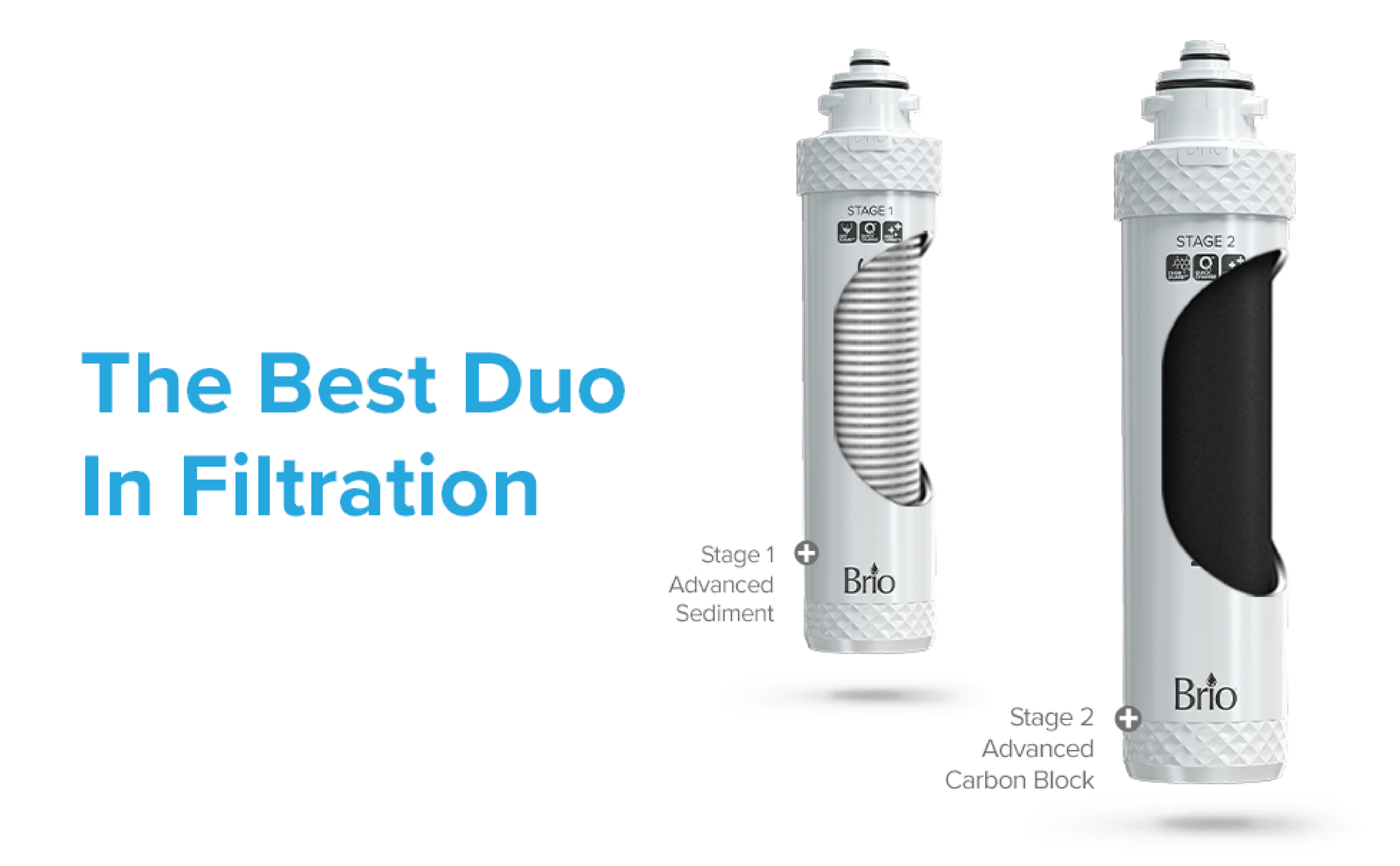 The Best Trio In Filtration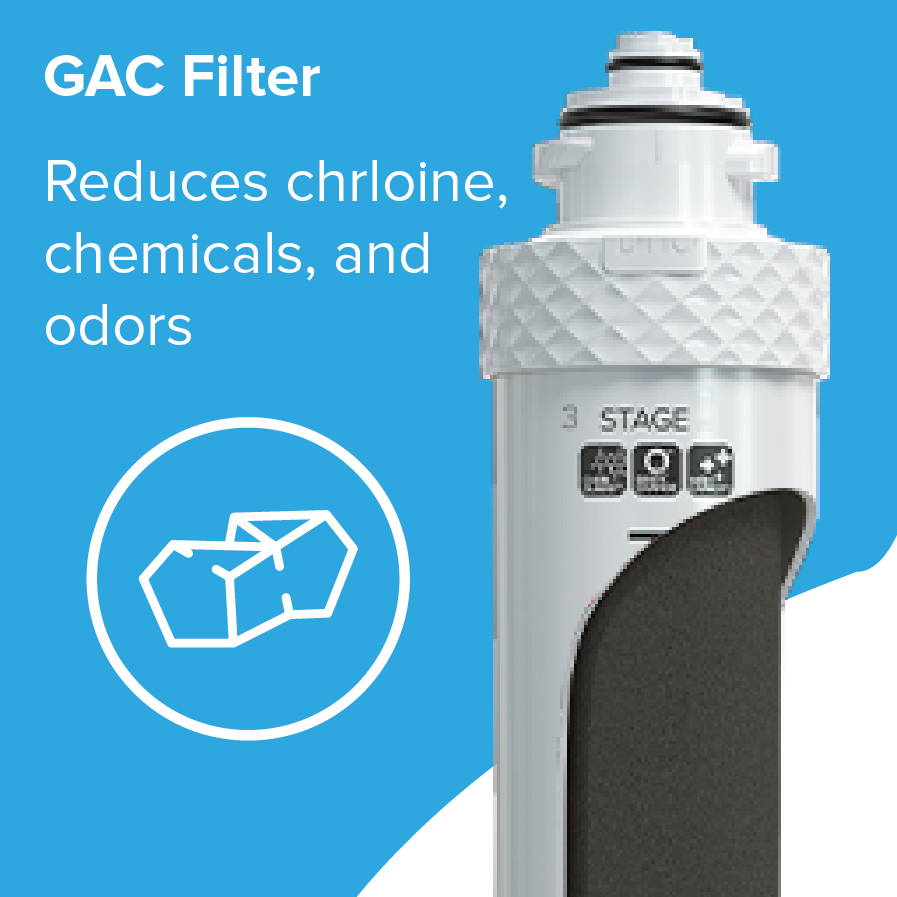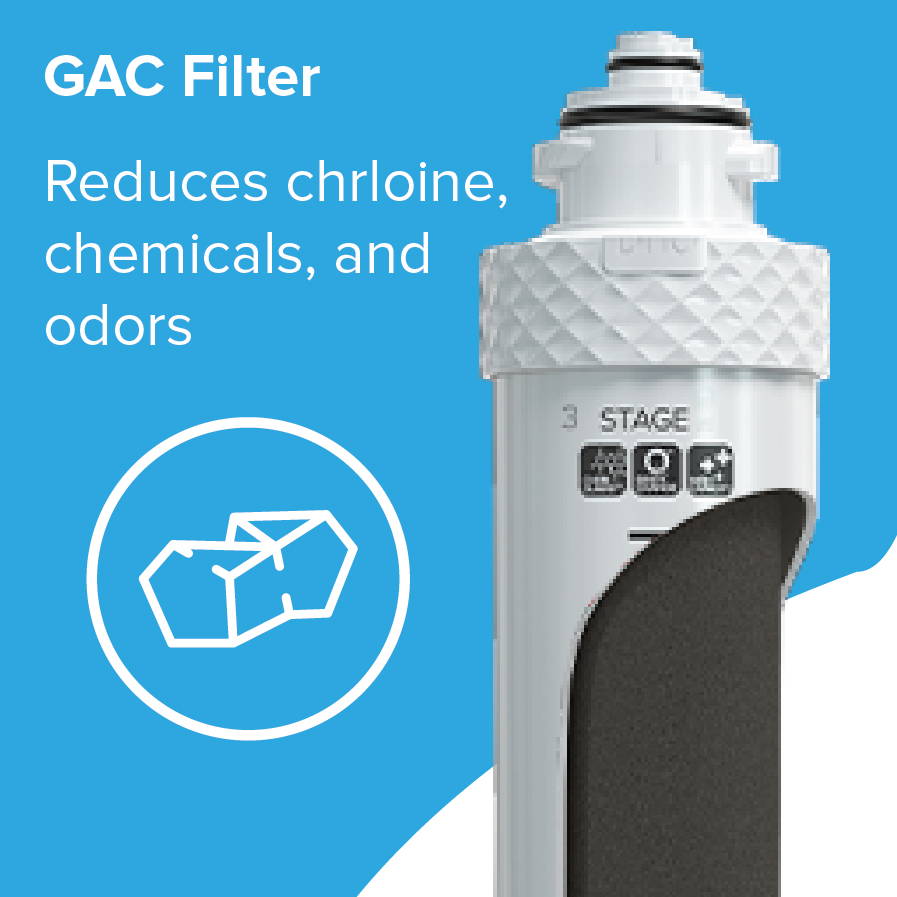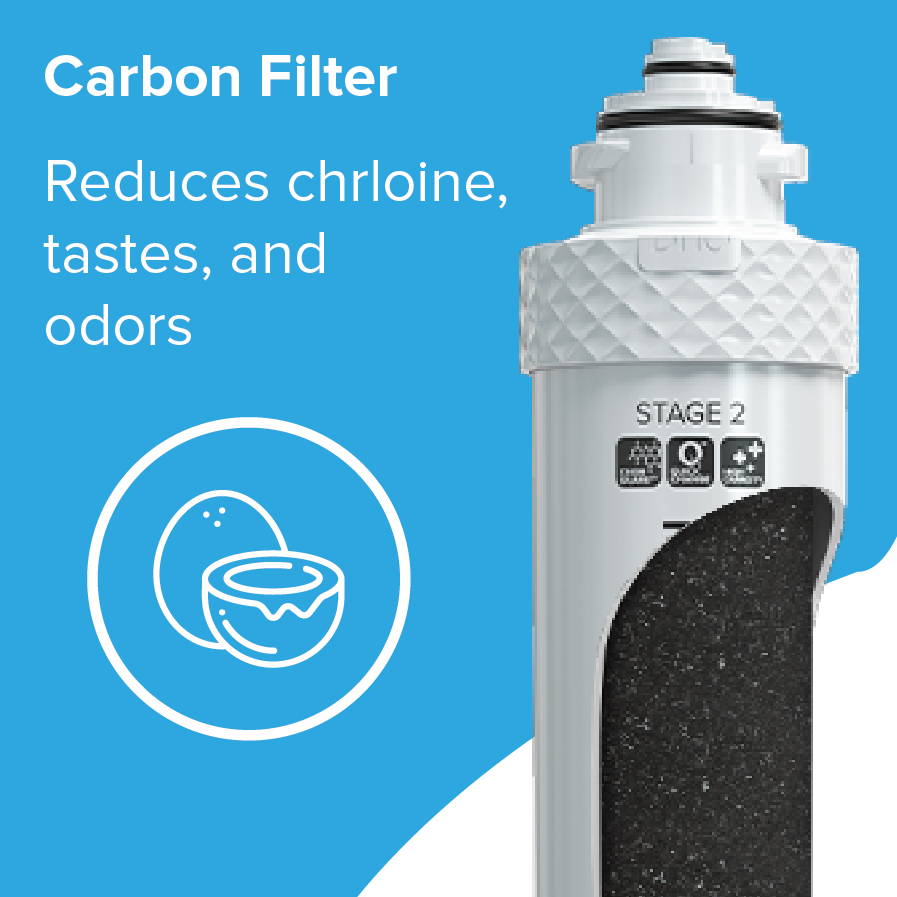 Countertop Point of Use Water Cooler
Choose the ultimate bottleless water cooler with the Brio Countertop Point of Use Water Cooler Collection! Always have access to unlimited drinking water that satisfies more than just hydration. The reimagined traditional water cooler features an innovative design for ease of access to pure drinking water in every pour. Simply connect to a water line and transform tap water to a premium spa-like hydrating experience. The countertop water dispenser offers all that you need and more for endless access to filtered water, the filtration system removes common contaminants found in tap water with the powerful filter cartridge sets.
The use of filter sets in this space-saving water dispenser provides thorough filtration using multiple stages of filter cartridges. Without a bulky bottle, the bottleless water dispenser gives the most in a compact unit! Enjoy the ease of access to quality hydration without the bulky jugs! Always have hot water and cold water on demand with the space-saving water cooler that transforms tap water without fail. Eliminate the need to rely on bottled water and always have accessible drinkable water on hand with a countertop point of use water cooler.