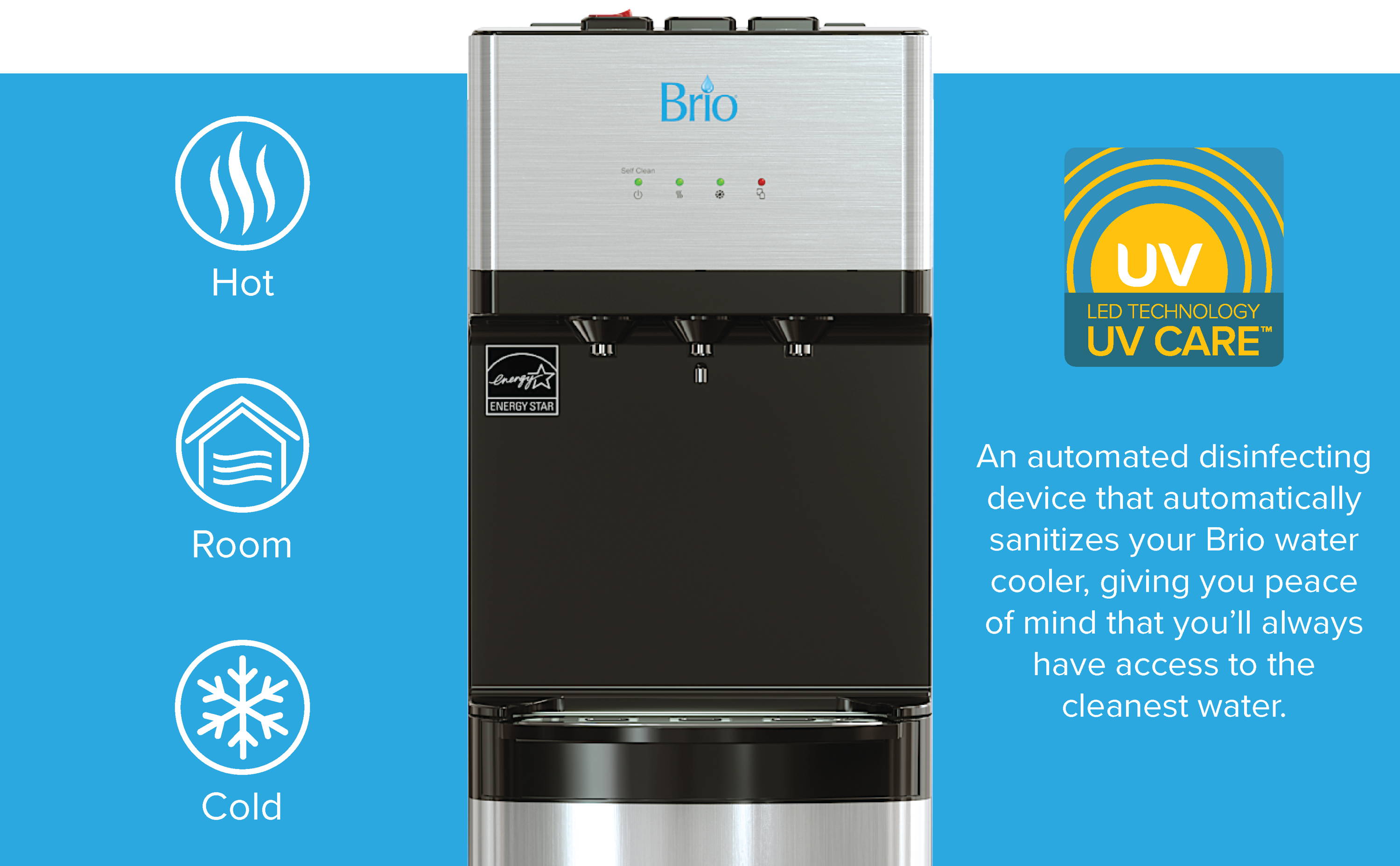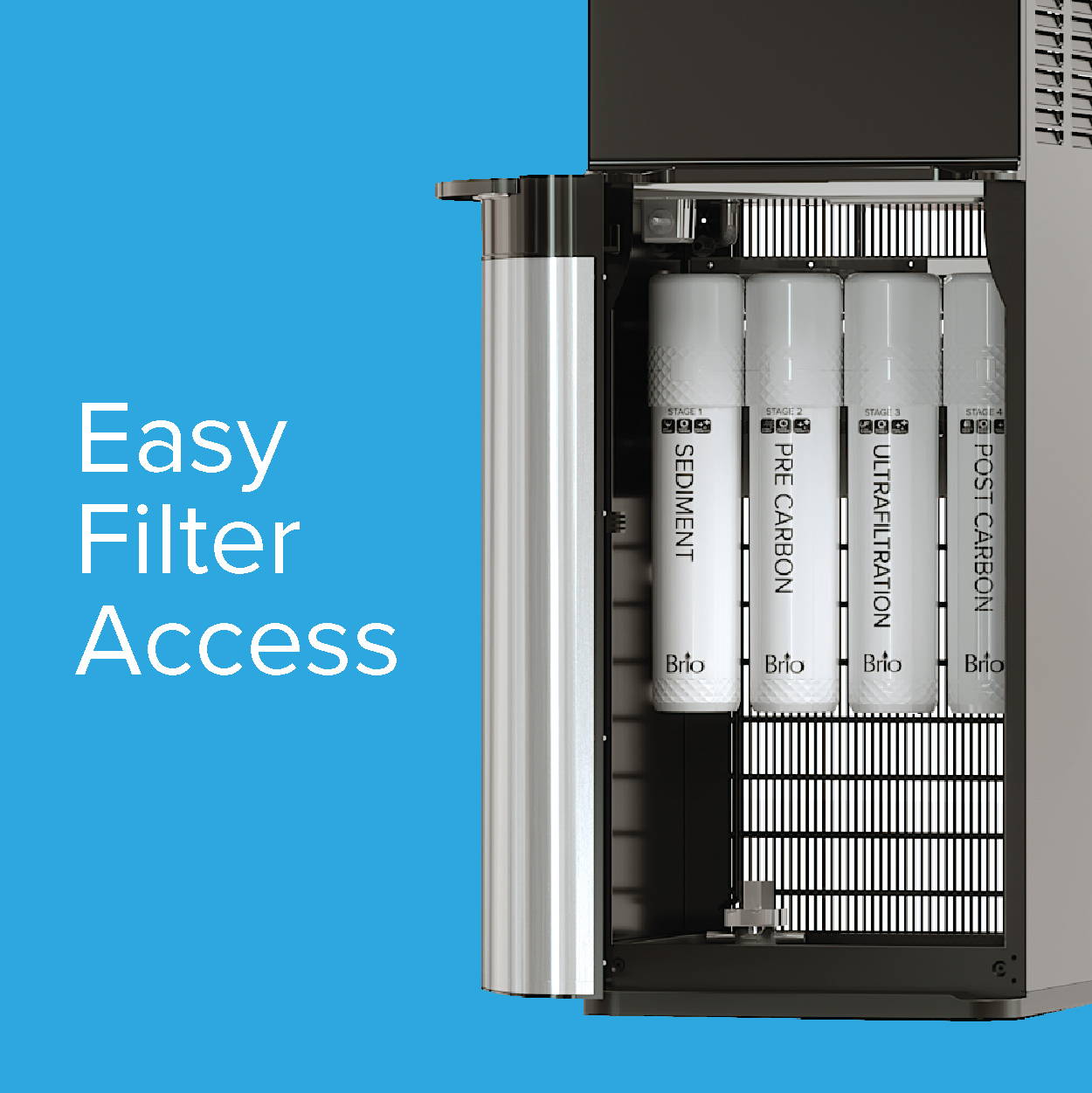 Easy Filter Access
Replacing filters is a breeze, featuring an easily accessible cabin in the cooler. The user-friendly filters are simple to remove and replace, placing quality hydration right at your fingertips.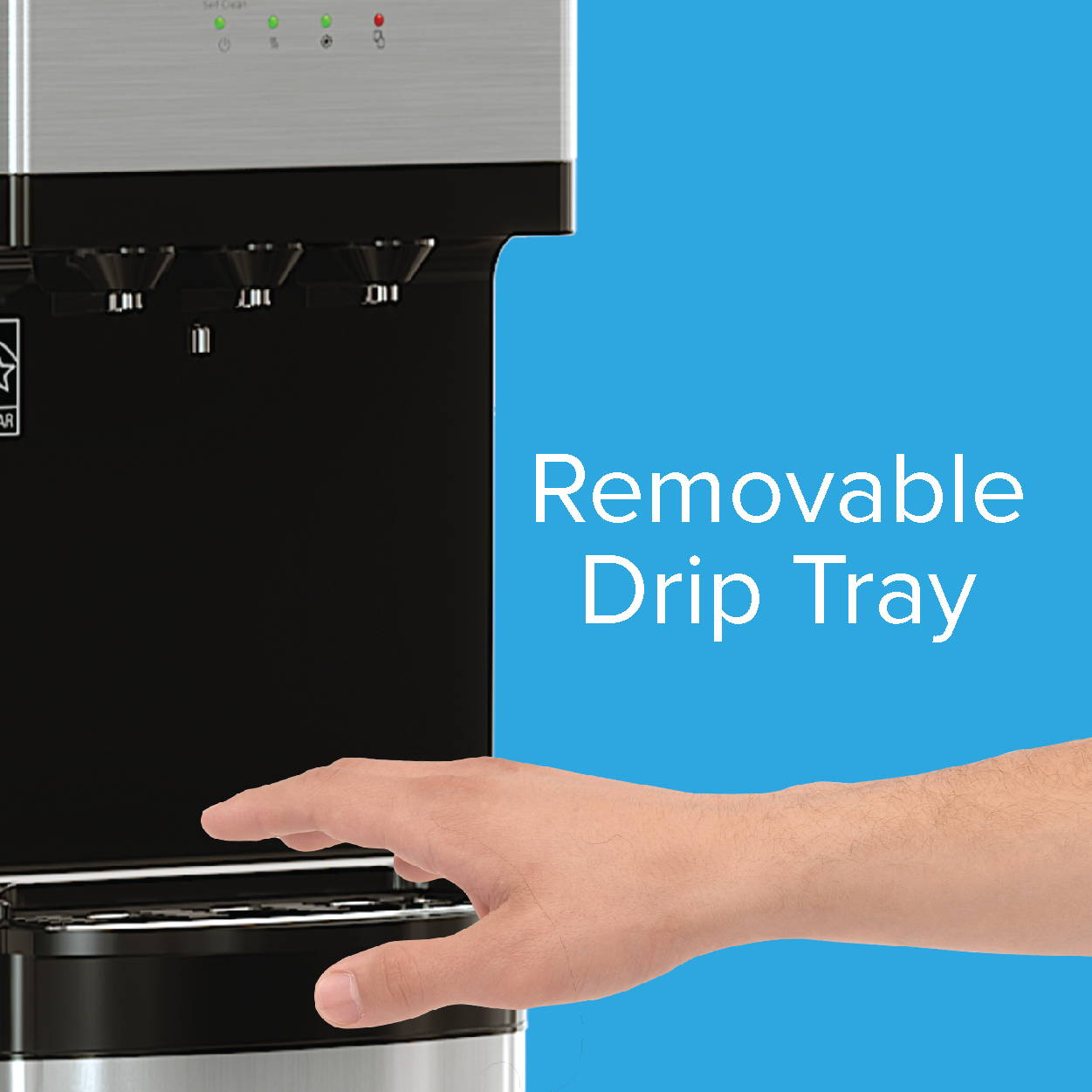 Removable Drip Tray
If you have owned a water dispenser before, you know how easy it is for the last drop of water to fall out of the tap after you've removed your glass. This Brio water cooler comes equipped with an anti-rust BPA-Free drip tray, which allows you to keep your drip tray sanitary. The removable drip tray means an easy and quick clean up!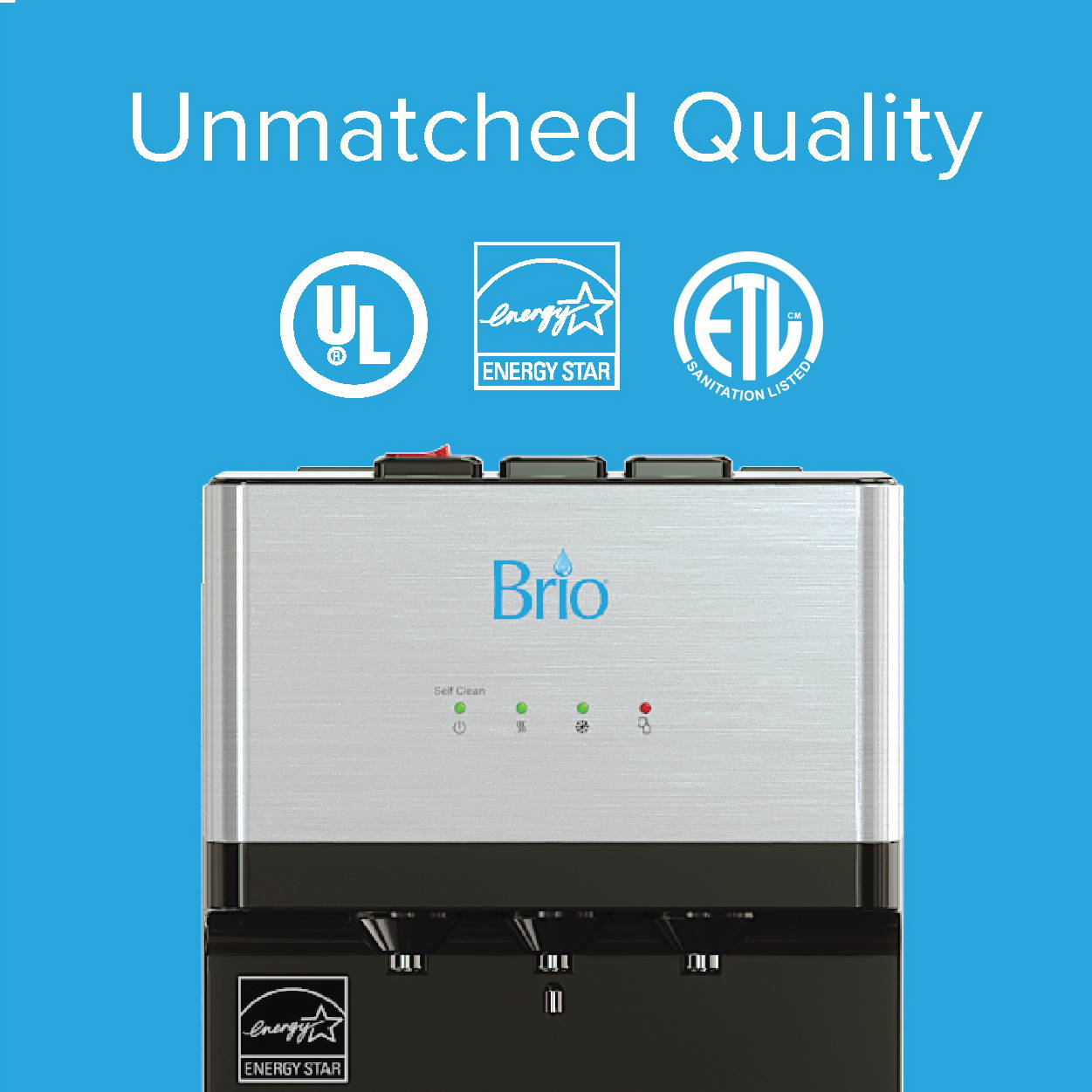 Unmatched Quality
The attractive sleek finish is made of superior quality 304 stainless steel, ensuring that you have only the finest cooler on the market. Rest assured that the self-cleaning ozone feature thoroughly cleans your cooler.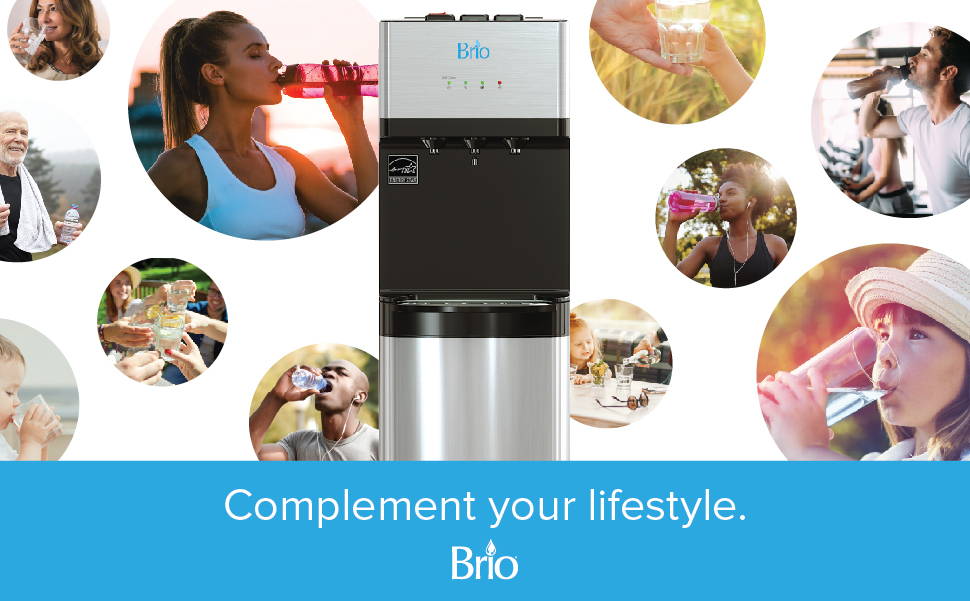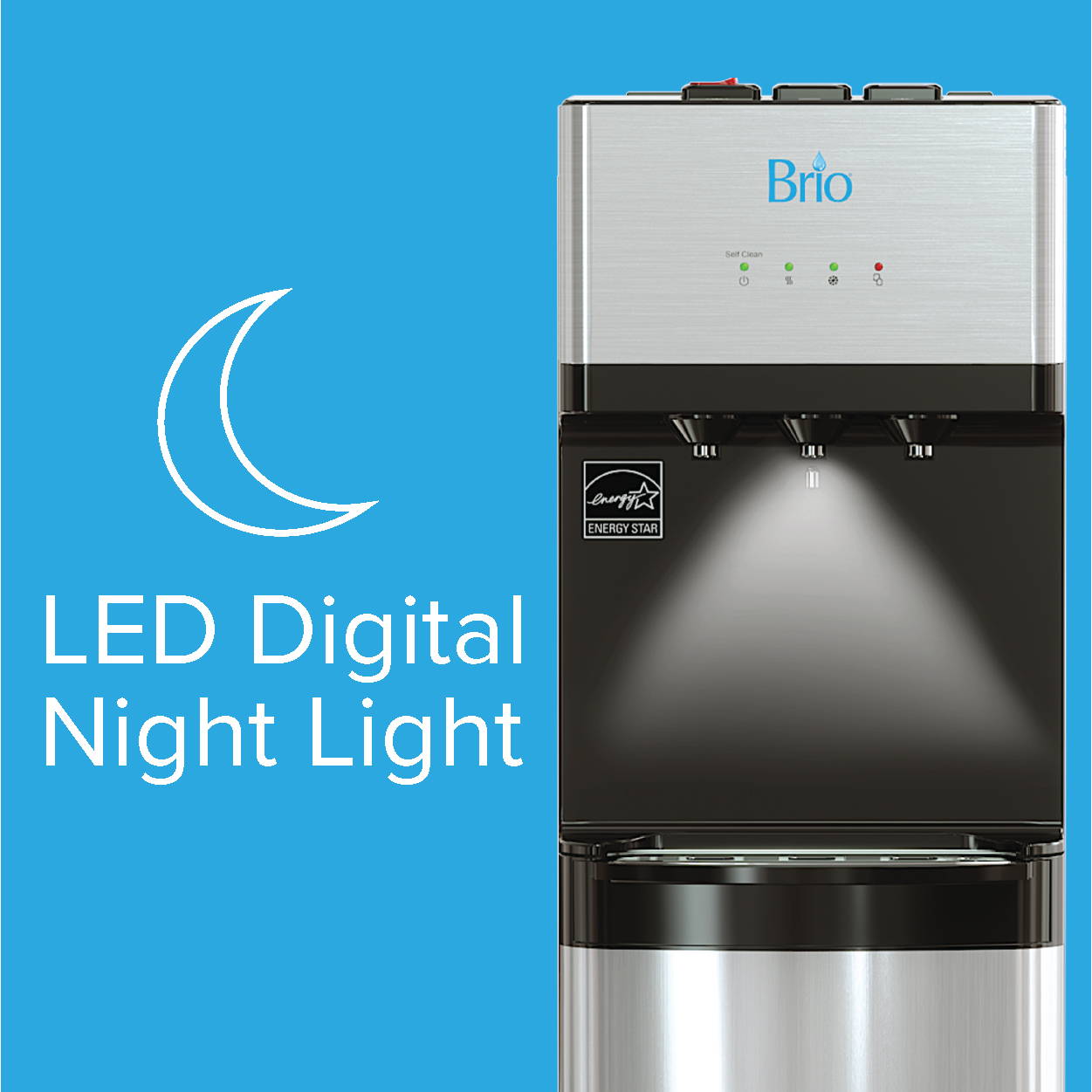 Illuminate Hydration
Never overfill or spill water when dispensing! The bright night light illuminates the dimmest environment, so refill your cup late at night.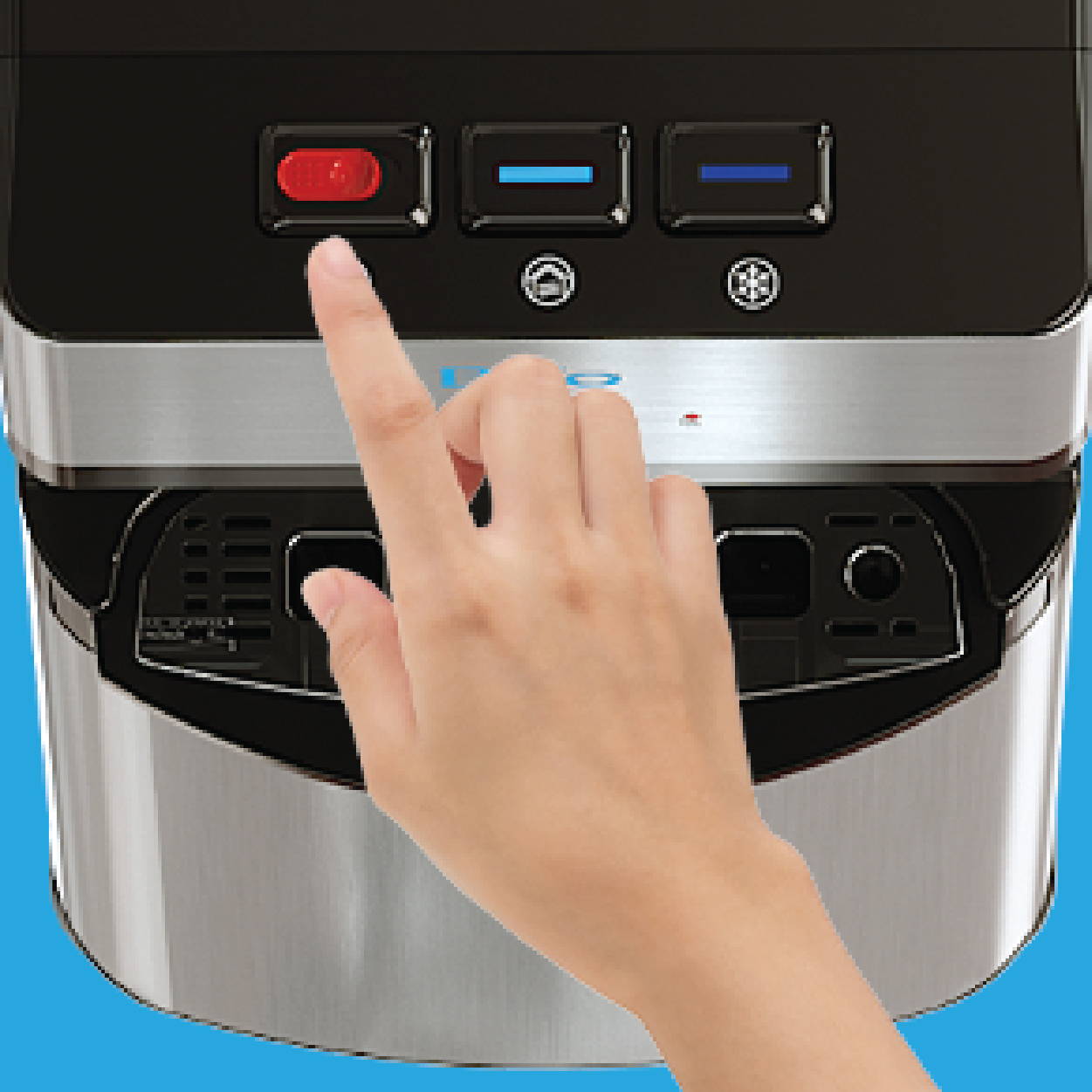 Child-Safety Lock
Brio keeps you and yours safe from any accidental pouring of hot water. The two-step dispensing prevents from any accidents from occuring, giving you peace of mind.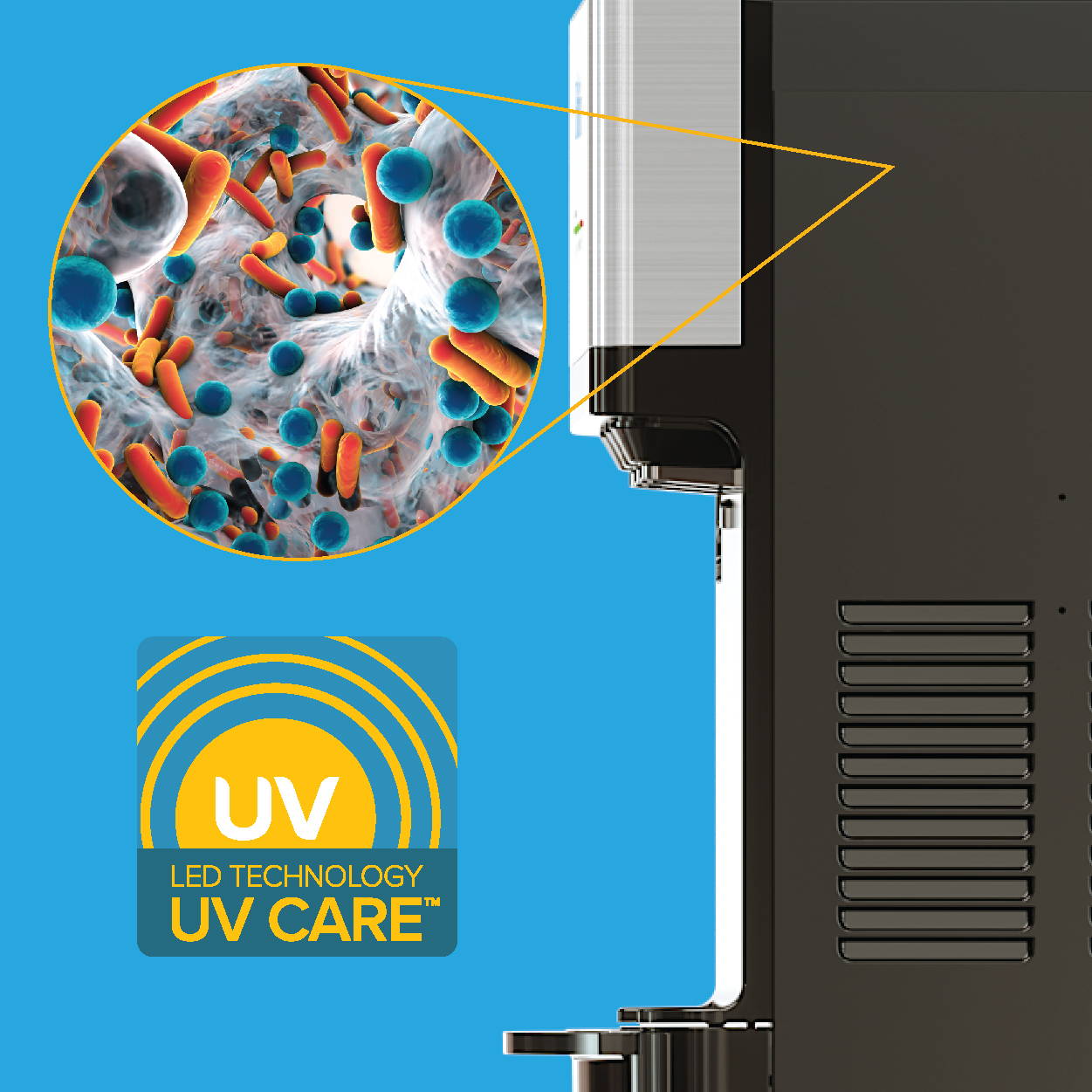 UV-CARE by Brio
Enjoy water from a self cleaning cooler. The UV light technology eliminates contaminants from your new favorite cooler, so water remains pure and fresh all the time.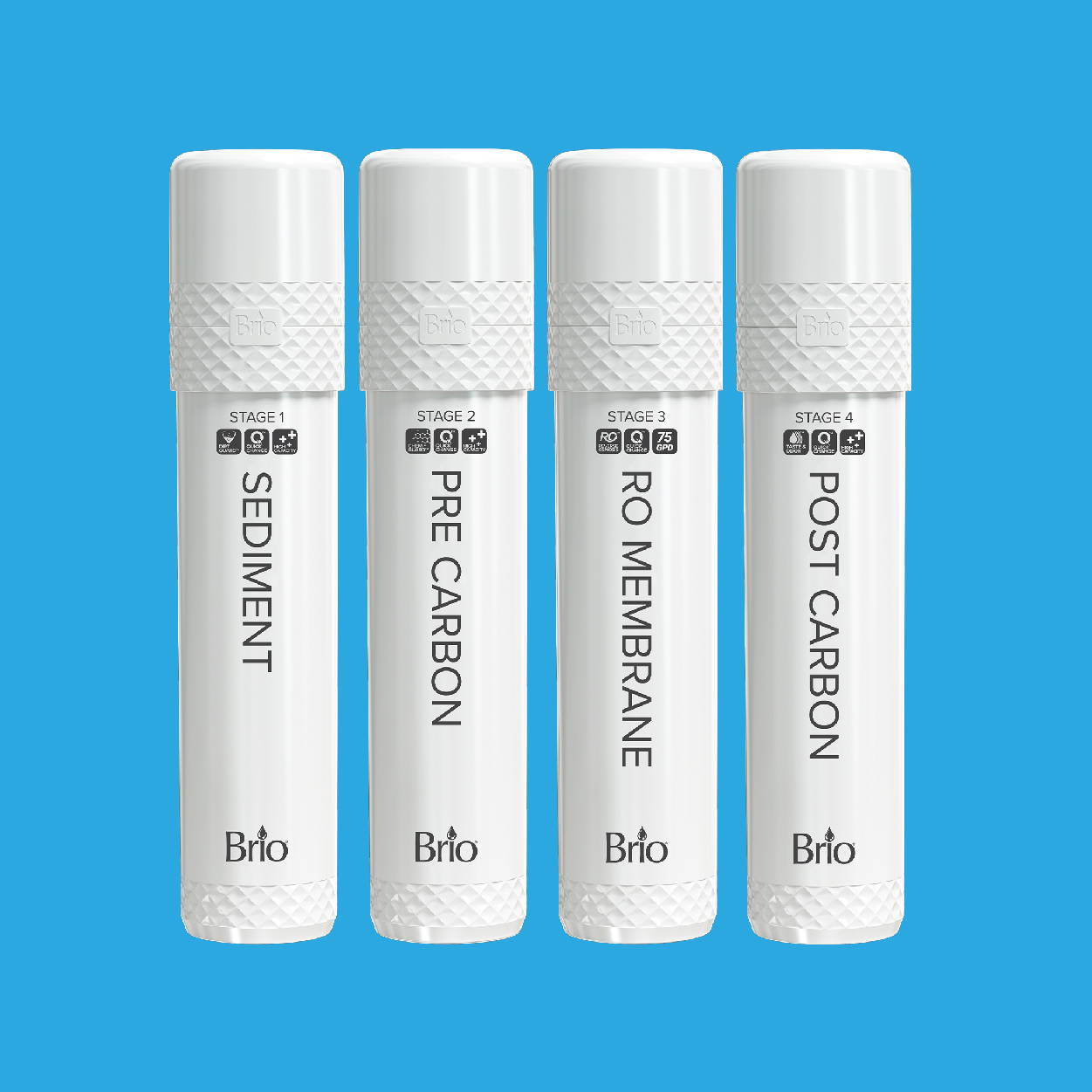 4-Stage Filtration
Enjoy the pure taste of water when you filter with the powerful Ultrafiltration Filter. Utilizing submicron membranes to reduce suspended solids, bacteria and more, the filter guarantees a pure and delicious hydration experience every time.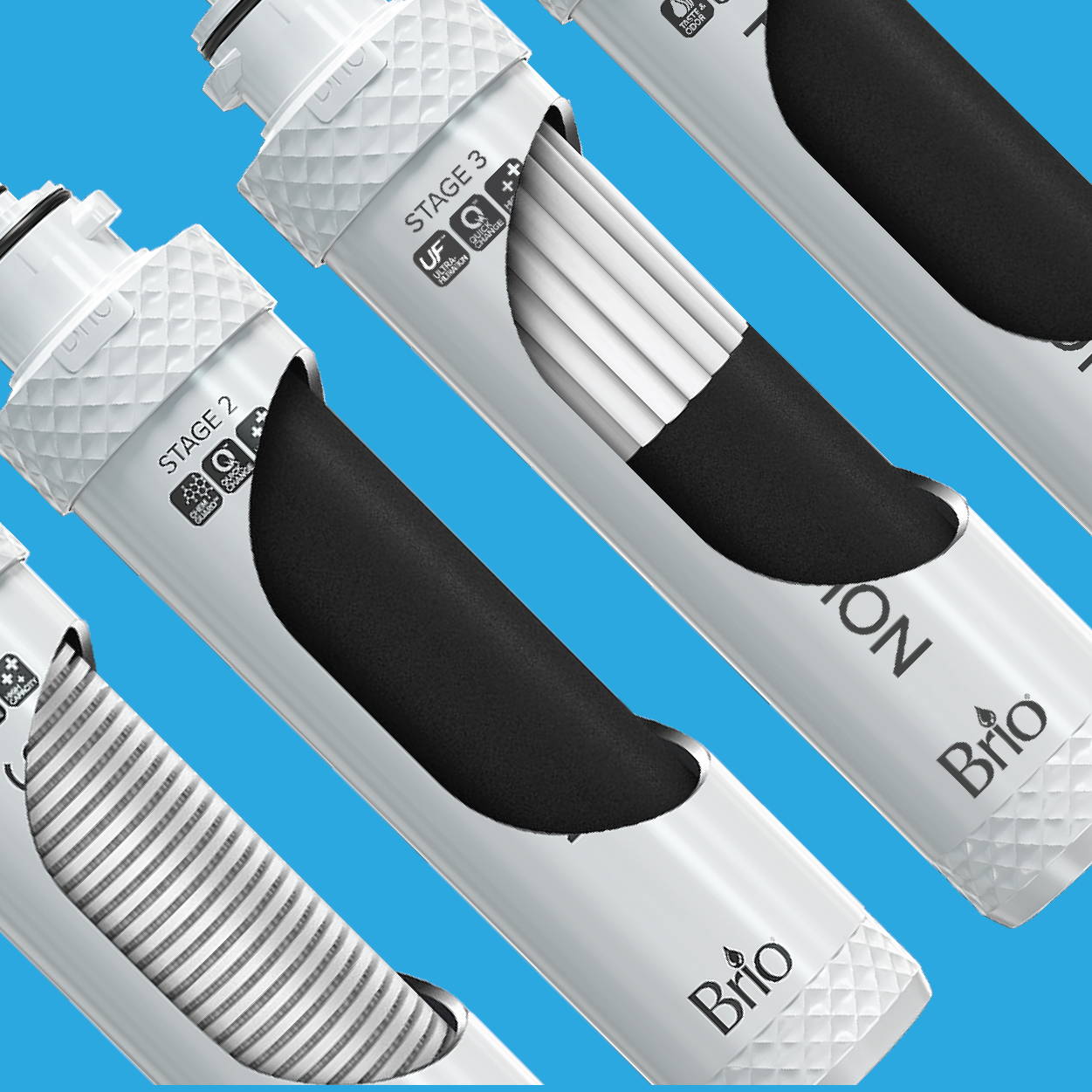 Specialized Filtration
Each filter is designed to purify water to its natural state. The specialized filters ensure that only the purest water is in your cup.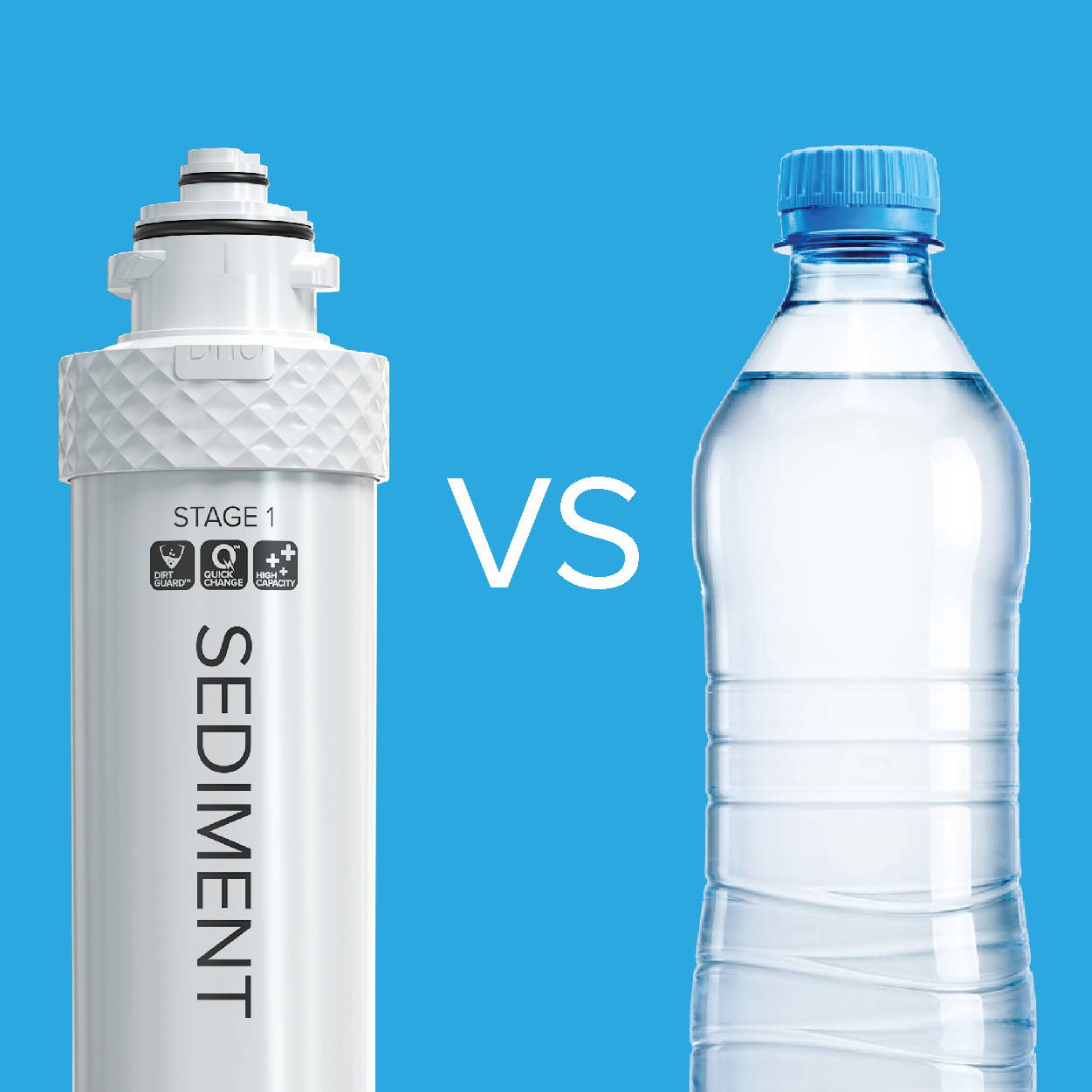 Save with Every Sip
Switching from bottled water to home water filtration is one of the fastest, easiest and most impactful steps to live healthy and save money. Home water purification is by far the most economical and effective way of producing high quality, healthy water.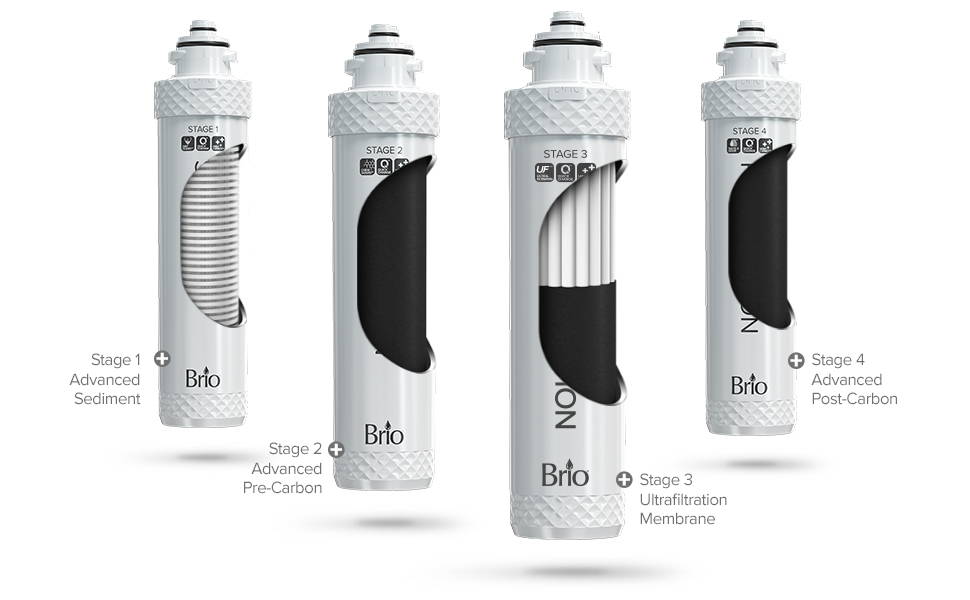 The Best Trio In Filtration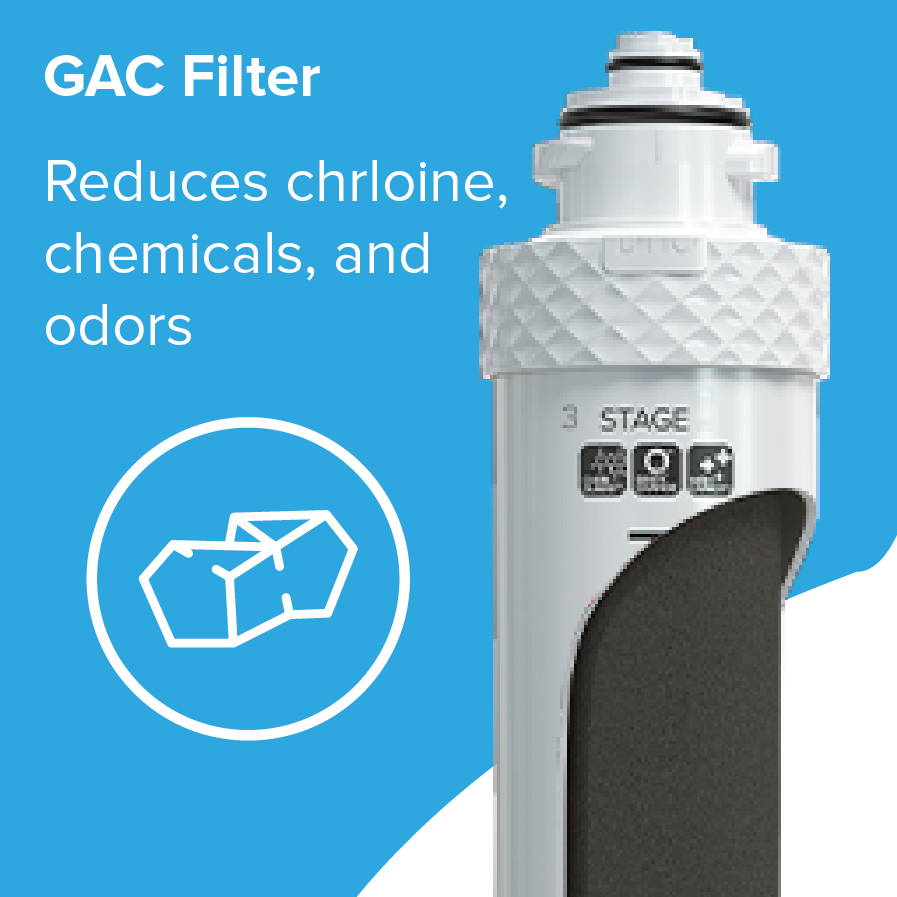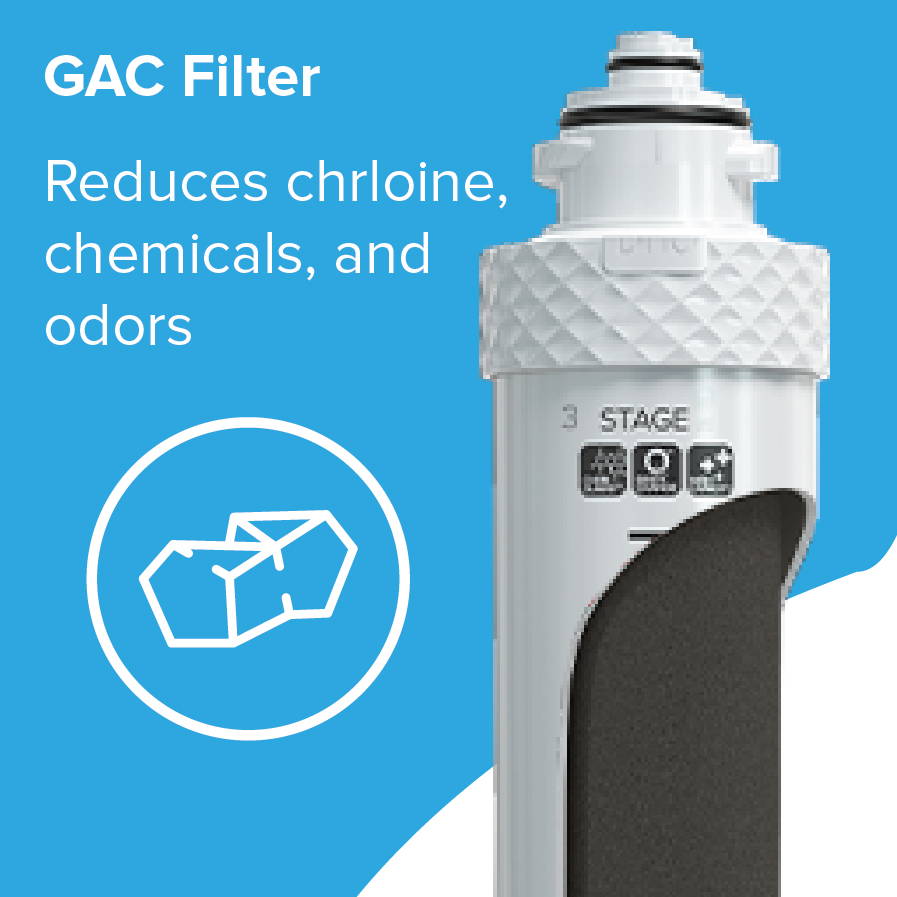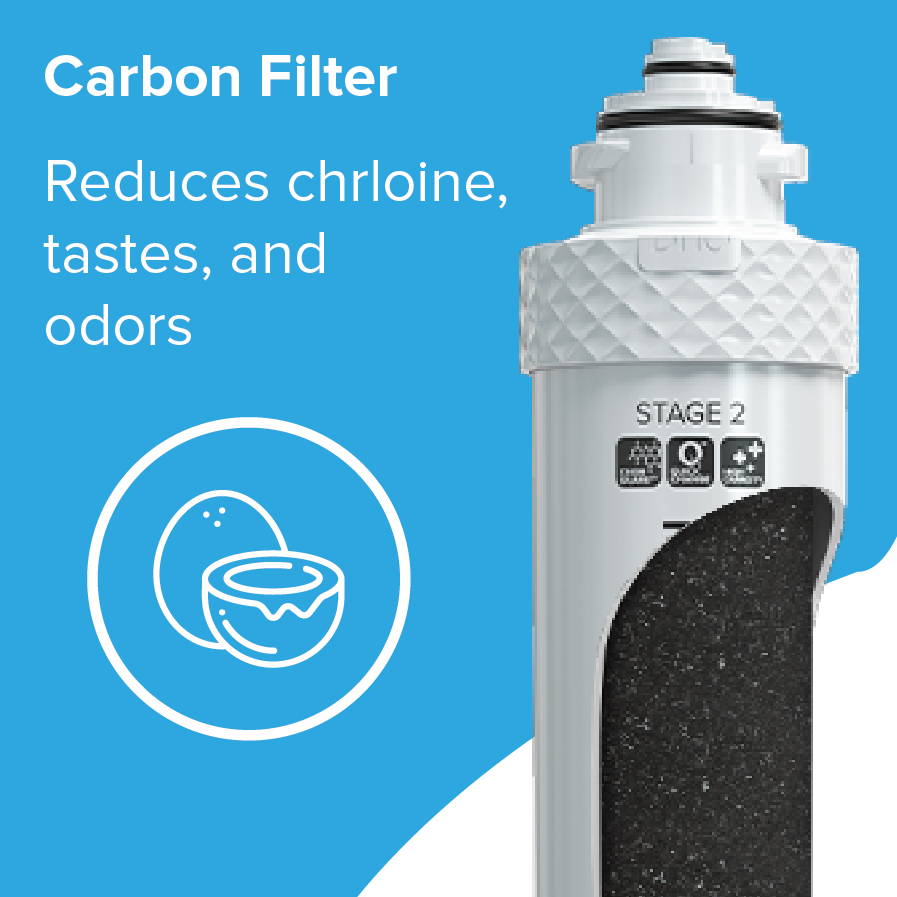 Standup Point Of Use Cooler
Always have a consistent stream of refreshing drinking water with a standup point of use water dispenser. Water filtration at home allows for convenient access to filtered water without the need for bottled water. Simple water filtration that will satisfy anyone's hydration needs with powerful filtration, ranging from simple 2-stage filter set to a reverse osmosis system. Upgrade traditional water coolers to a pou water cooler for endless access to a pure water supply.Entirely user-friendly, the bottleless water cooler connects to a water line and then transforms tap water to a refreshing hydrating experience. Eliminate the need to haul a heavy water jug and simply connect the pou cooler to a water supply at home or the office for a continuous supply of purified water. Enjoy clean drinking water and greatly reduce the need to rely on
single use plastic bottles, the innovative water dispenser far exceeds any expectations and dispenses cold water and hot water on demand. The point of use water cooler collection allows for optimal hydration with filtration systems that filters water from common contaminants found in tap water. Confidently refill your cup or bottle every time with water that is free from chlorine and other various contaminants. Enjoy effortless access to clean drinking water from the dispenser that pours hot water, cold water or room temperature water on demand! Trust the filtration system that transforms tap water into a spa-like experience, replenish and indulge in pure water every time with Brio's line of point of use stand up water cooler.