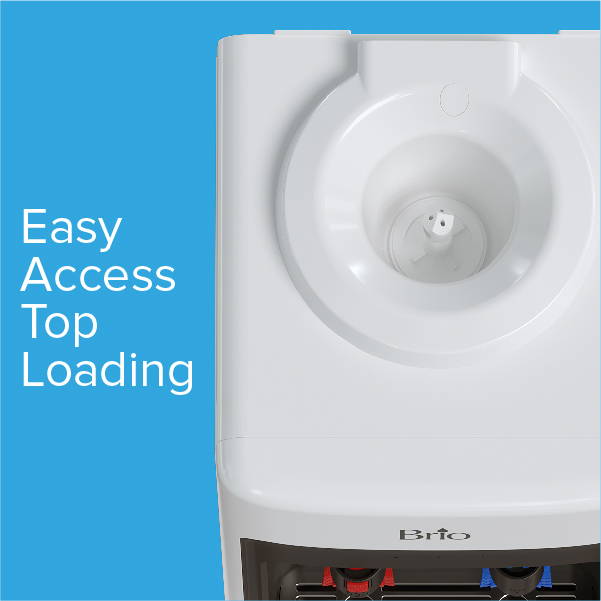 Top Load
This water cooler dispenser loads from the top and allows you to spot if the dispenser is low on water. The innovative non-spill top feature makes the water bottle loading process simple.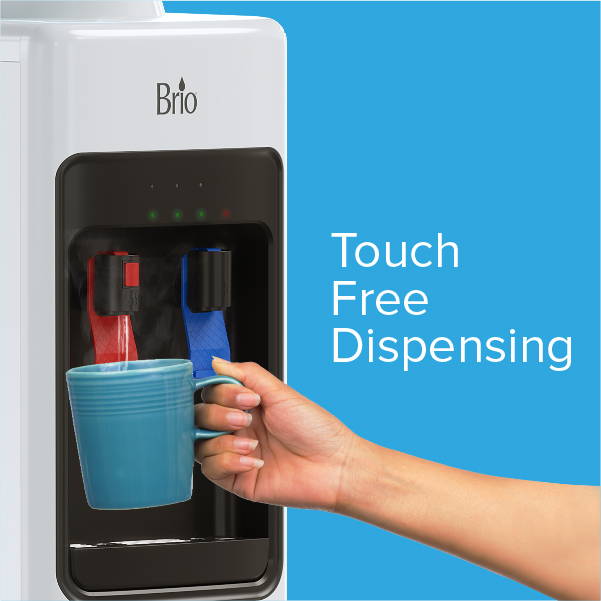 Touch-Free Dispense
Large dispense paddles provide an amazingly easy pouring process. Simply lightly press your beverage container against the dispense paddle and enjoy refreshing water.
Contemporary Quality
The attractive sleek finish is made of superior quality 304 stainless steel, ensuring that you have only the finest cooler on the market. Rest assured that the self-cleaning ozone feature thoroughly cleans your cooler.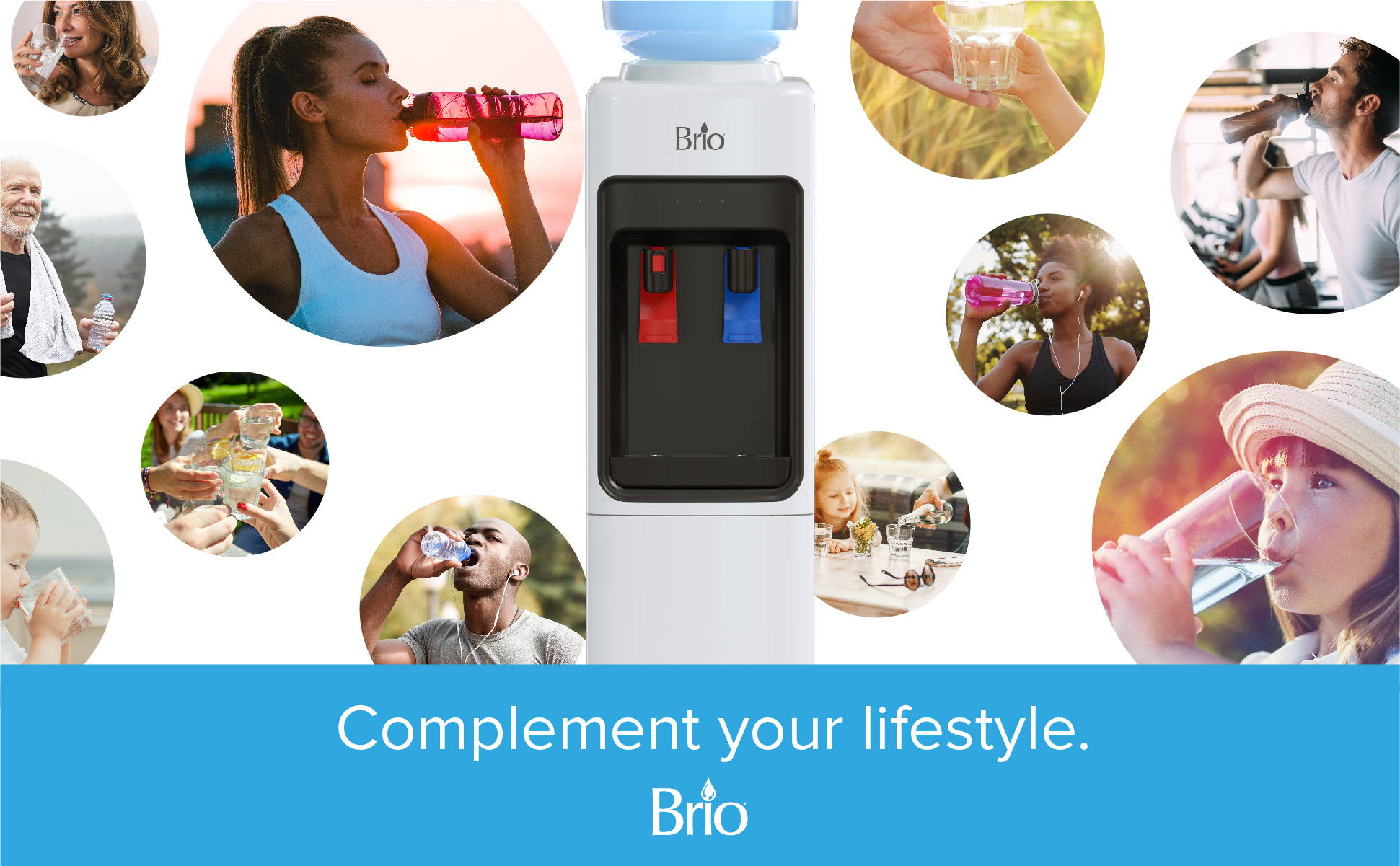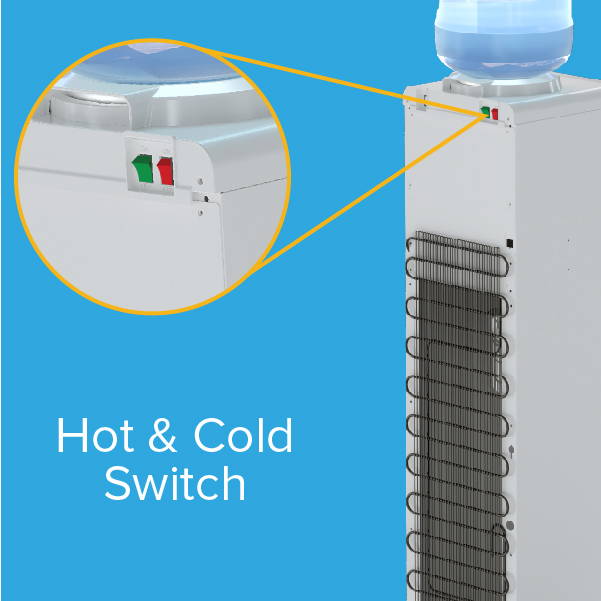 Full Control Over Water Temperature
The easy to access hot and cold switches allow for full control of when to heat and cool water. Designed to provide you with user-friendly features, the simple switches provide you with power-saving options right at your fingertips. Simply turn the switches on or off for your convenience. Created to provide you with customizable features that cater to all your hydration needs.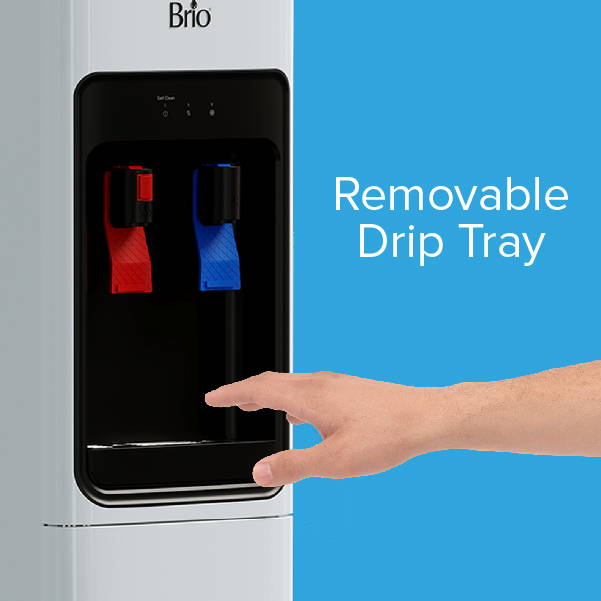 Removable Drip Tray
If you have owned a water dispenser before, you know how easy it is for the last drop of water to fall out of the tap after you've removed your glass. This Brio water cooler comes equipped with an anti-rust BPA-Free drip tray, which allows you to keep your drip tray sanitary. The removable drip tray means an easy and quick clean up!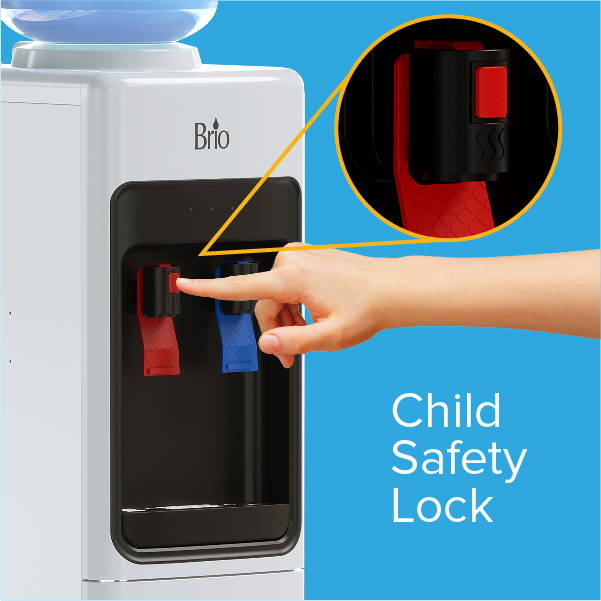 Child Lock
Prevent accidental pouring from occurring with the child-safety lock feature. Rest assured that the cooler is made with you and your family in mind.