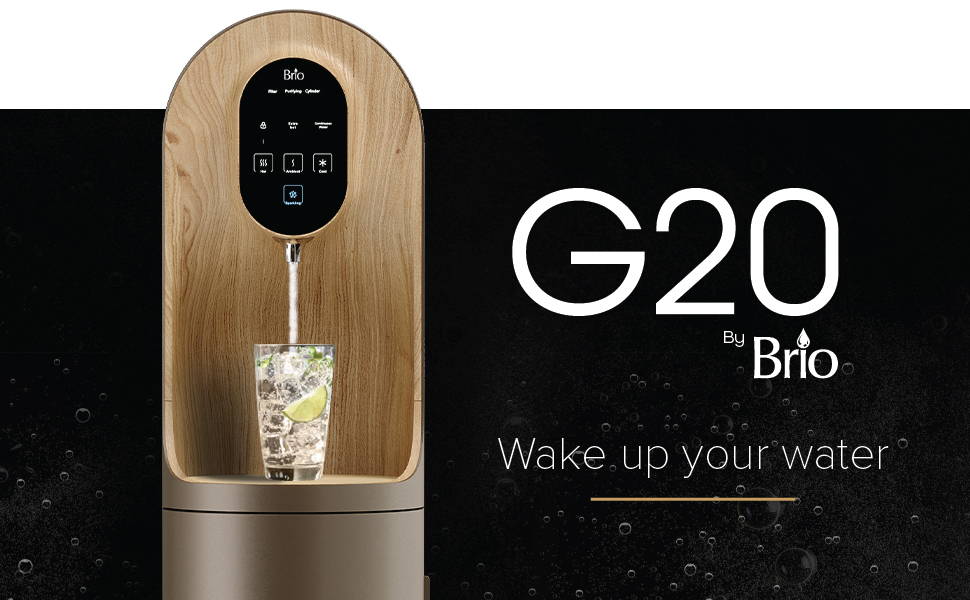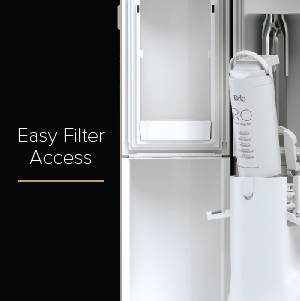 Easy Filter Access
Conveniently change and access your filter. Our 5 in 1 reverse osmosis filter is the easiest, and fastest change in the industry!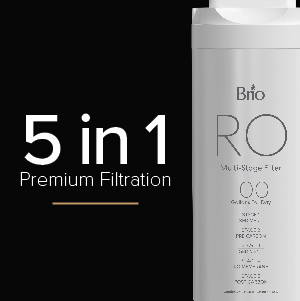 5 in 1 Filtration
Choose between the advanced filtration of a five-stage ultrafiltration or reverse osmosis system that will cleanse your water. Five filters are all conveniently located in one cartridge, making the installation/replacement process easy.
Sparkling Water
Water cooler includes optional storage for a CO2 tank so you can enjoy crisp and fresh-tasting sparkling water.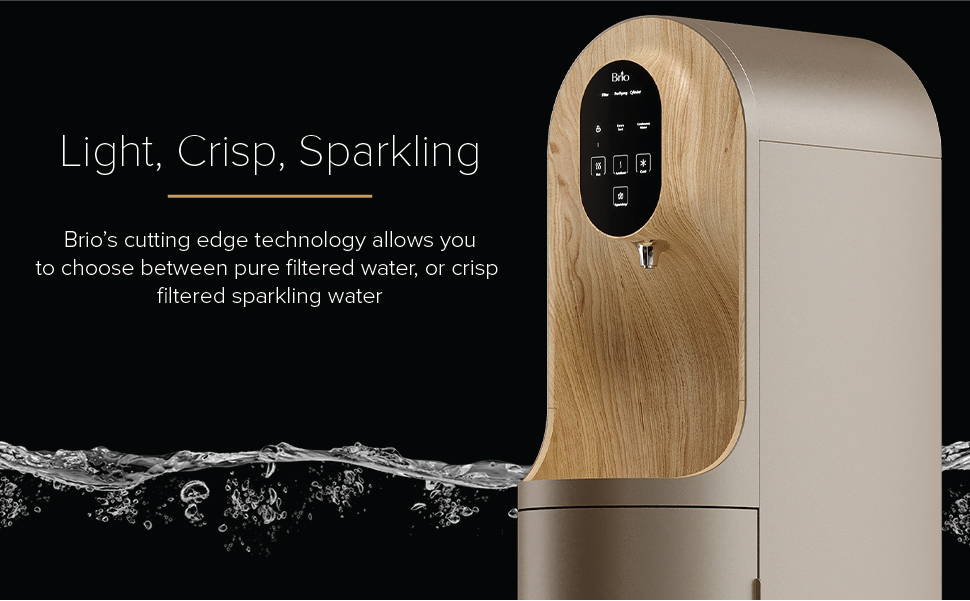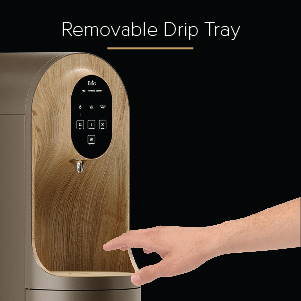 Removable Drip Tray
If you have owned a water dispenser before, you know how easy it is for the last drop of water to fall out of the tap after you've removed your glass. This Brio water cooler comes equipped with an anti-rust BPA-Free drip tray, which allows you to keep your drip tray sanitary. The removable drip tray means an easy and quick clean up!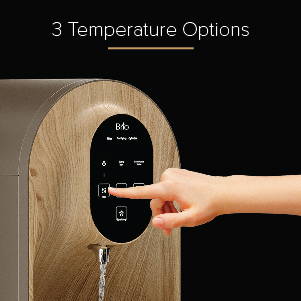 3 Temperature Options
Choose between crisp cold, room temperature, and piping hot output to make the perfect beverage.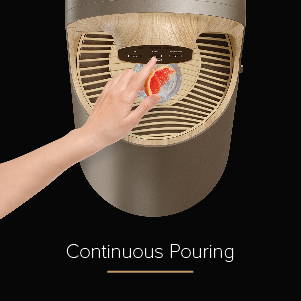 Continuous Pouring Optio
n
Our continuous pour option allows you to fill your glass with the single press of a button. Don't worry about holding down a button to get your water. Steadily pour your water handsfree!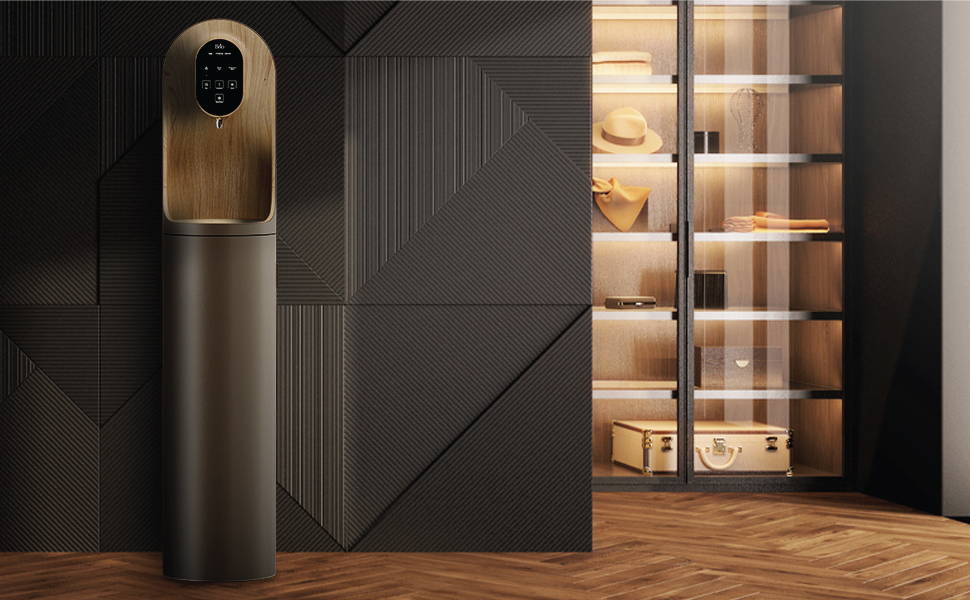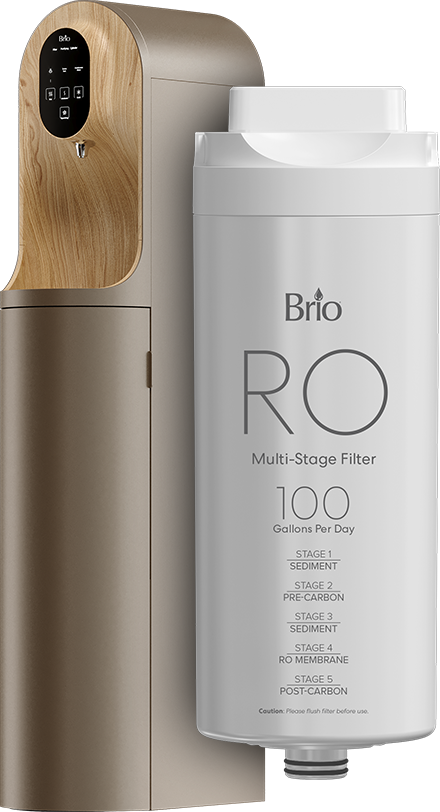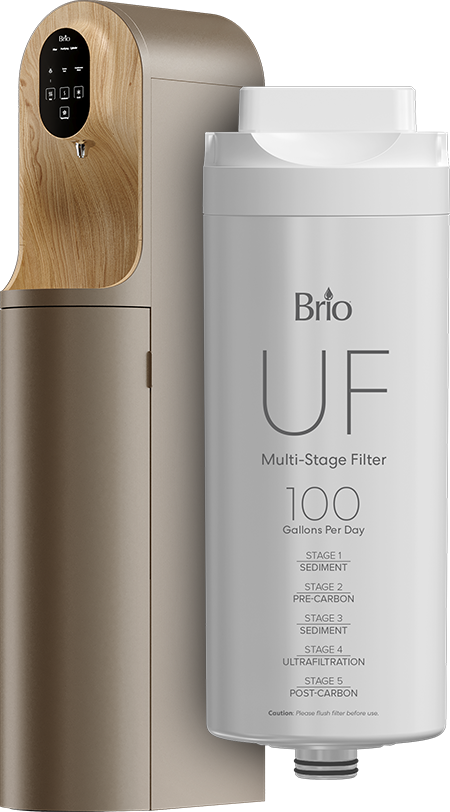 ---
---
---
---
---
---
Installation
Requirements
---
---